With Windows 8 recently just hitting the Release To Manufacturing (RTM) milestone, copies of the brand new operating system has already been leaked ahead of the official availability on August 15th via MSDN and TechNet. However, regular consumers will have to wait until October 26 to purchase their copy of Windows 8 in retail stores. Well you don't have to wait long to see what to expect on shelves on launch date, as The Verge (and Mary Jo Foley, who posted a sneak peek of the new box design a week ago) had revealed the retail packaging design for Windows 8 and Windows 8 Pro, the two version that will be available at retail stores. Check them out below: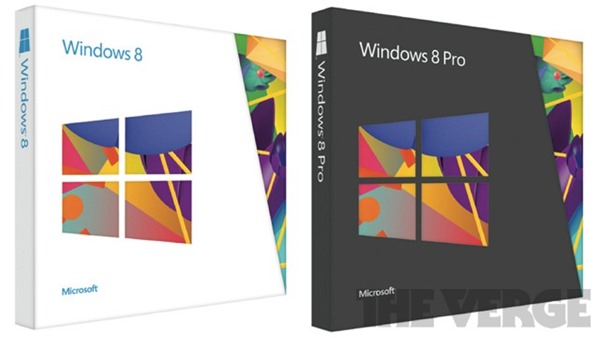 The new packaging prominently features the new Windows 8 logo, with a hint of the new Start menu backgrounds that are said to be coming in the RTM version of Windows 8. The design is much more simplistic, and to be honest, we almost thought they were Adobe products at first glance. How do you like the new packaging design? Let us know in the comments below.
This entry was posted in News and tagged Windows 8. Bookmark the permalink.
---