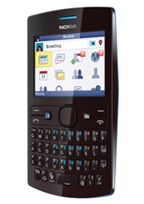 Last week, investors began to show a change of heart when it comes to Nokia, moving the stock price up more than 20% (moving from $2.88 to $3.49, where it sits as of this writing) as Windows Phone 8, and the Lumia 920 made their debuts.
If nothing else, the new phones are getting some attention, and aggressive pricing, coupled with holiday shopping sales that have brought the US price of a Lumia 920 down to as low as a penny with a new AT&T contract, have made the 920 an attractive offering this holiday season.
One report coming out of China has pegged Lumia 920 sales into the channel at 2.5 million since the launch in early November, nearly matching sales of all Nokia phones for the last quarter, which were reported at 2.9 million sales.  And while Nokia seems to be making a positive impact with the 920, it isn't resting with its attempts to recapture emerging market sales, either, introducing two more Asha S20 based phones today, one with a dedicated Facebook button, and both introducing Nokia Slam, a way to send information via Bluetooth without actually making a Bluetooth connection.  From the Nokia press release (where you can read more about the Asha 205 and 206):
The Nokia Asha 205 and Nokia 206 are the first Mobile Phones devices to include Nokia's exclusive Slam feature. Slam allows consumers to share multimedia content like photos and videos with nearby friends almost instantly. Slam works with most Bluetooth-enabled mobile phones without the need to pair devices, and without the recipient needing to also have Slam*. In just a few clicks, people can 'Slam' their content to another device faster than with Bluetooth alone and without consuming Internet data.

*'Slam' currently not compatible with iOS and Windows Phone devices
While these non-Windows Phone devices aren't immediately helping Microsoft, they do offer Nokia opportunities to try out new technologies like PureView and Slam, and help to (re)build the Nokia brand and offer an upgrade path to Windows Phones on down the line.
Nokia and Windows Phone still have a long ways to go, and certainly aren't going to dislodge the front runners this holiday season, but we're noticing at least a slight change in perception with Nokia and Windows Phone: in the stock price, in the way phones are featured and sold, and in the way that Nokia is pushing new technologies beyond just the Windows Phone 8 advancements.  Even though we just picked up a Lumia 920 (more on that in a bit), we're expecting Nokia to continue to push into next year, we don't think Nokia is done pushing out new phones and new technologies, and we can't wait til Mobile World Congress in February and beyond to see what's next.