As we're inching closer towards Mobile World Congress 2013, speculations and rumors about what coming from the Nokia and Windows Phone camp had been constantly surfacing. The sharp-eyed guys over at MyNokiaBlog.com today noticed a mysterious Nokia Lumia device shown during one of the commercials aired from Dutch mobile carrier KPN. Check out a still from the video below showing the device in question: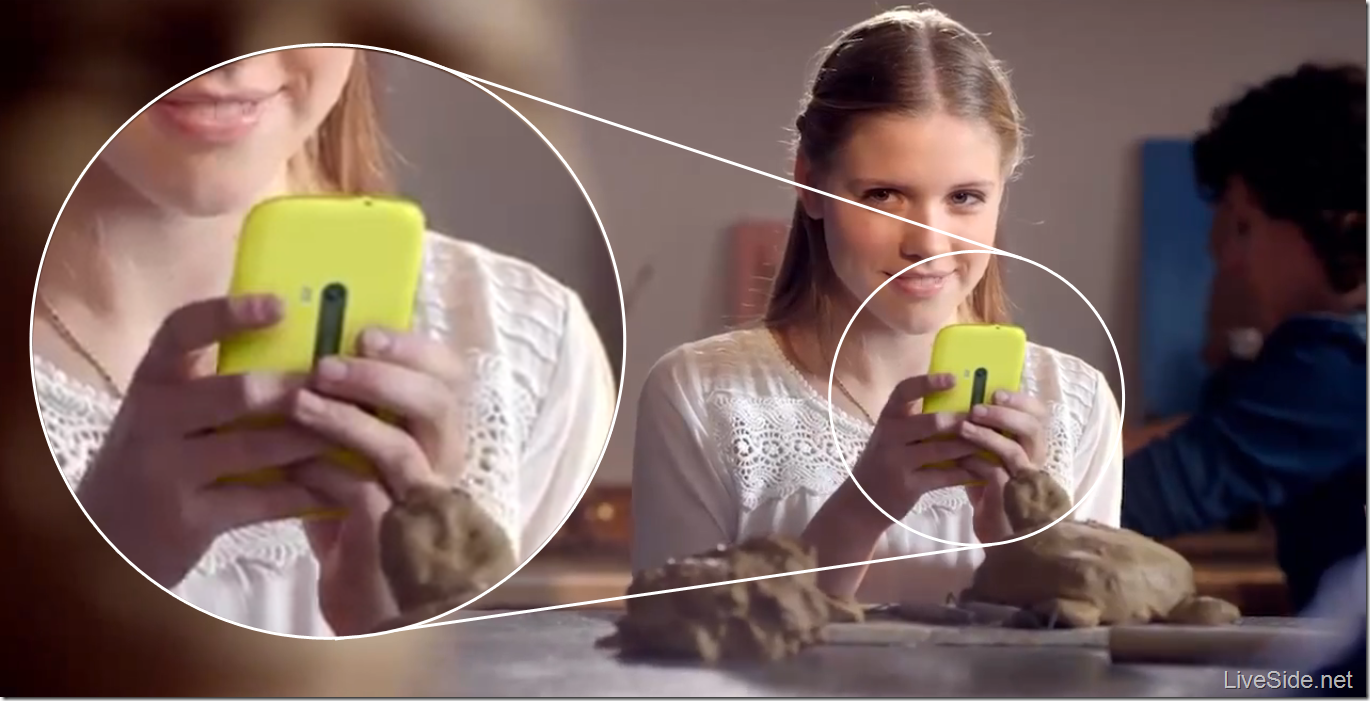 As you can see above, the device appears to be very thin, with its thickness almost as thin as the headphone jack. Whilst it resembles the Nokia Lumia 822 (which doesn't come in yellow), there are several key differences between the two. Firstly, the camera module here appears to be lower than the Lumia 822, and the device appears to be much thinner as well. Furthermore, the headphone jack is located at a different spot that the Lumia 822. All these together leads us to think that it's a completely different device.
Of course, this could simply be a mockup or a digitally altered video, but it could also be an accidental reveal given the close relationship between KPN and Nokia in promoting their Lumia range. There are currently several devices rumored to be coming from Nokia, including the Nokia "EOS", Nokia "Catwalk", as well as the Lumia 720 and 520. But it would be interesting to see which one(s) will be revealed at Mobile World Congress in less than two weeks time.