After the Nokia Lumia 810, which is a T-Mobile exclusive variant of the Nokia Lumia 820, T-Mobile has launched their second Windows Phone 8 device today. According to the official press release, the Nokia Lumia 521 is set to launch on April 27th via the multichannel retailer HSN.com during their bi-annual Innovation Weekend. However, WPCentral reports that the device is now on sale over at HSN.com, a day earlier than expected.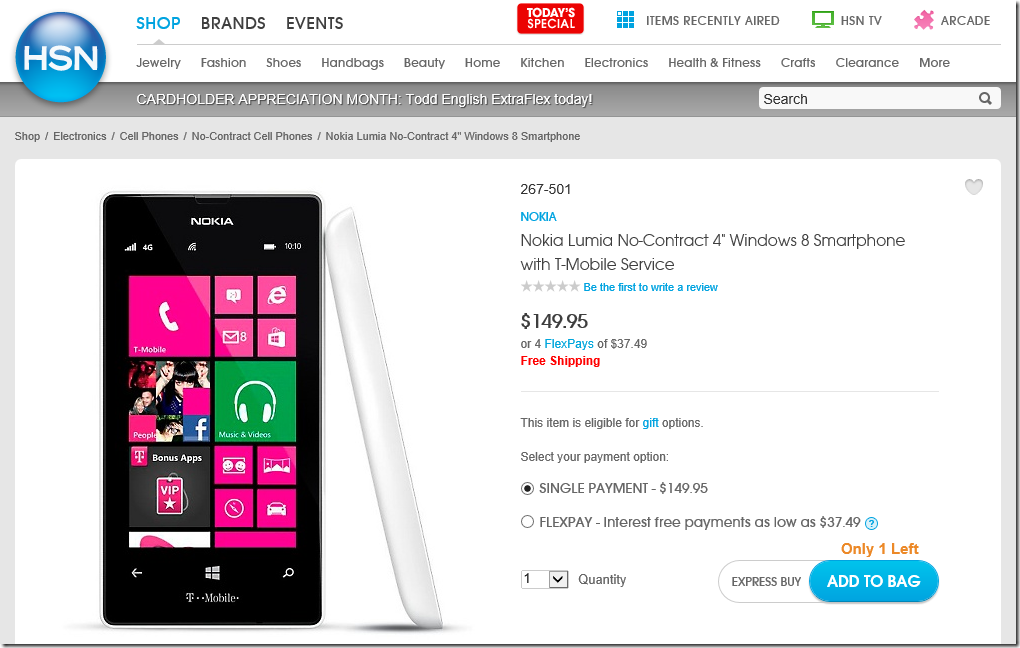 The Nokia Lumia 521 is a variant of the Nokia Lumia 520 that is designed to work on T-Mobile's 4G network. The device features a 4-inch IPS WVGA display with Super Sensitive Touch, 1GHz dual-core processor, 512MB of RAM, 8GB storage with microSD expansion, as well as a 5 megapixels camera.
The device is available for USD$149.95 with no contract, which is probably the cheapest Windows Phone 8 device yet. Following HSN's debut, the device will be available at Microsoft Retail Stores and Walmart on May 11.
You can check out the HSN.com entry here.