The Nokia Lumia 928, codenamed "Laser", had been rumored since January this year, and last month we've even seen specifications and press renders of the device leaked to the internet. However, neither Nokia nor Verizon, the U.S. carrier that is supposed to carry the device, has confirmed anything for the Lumia 928, until today.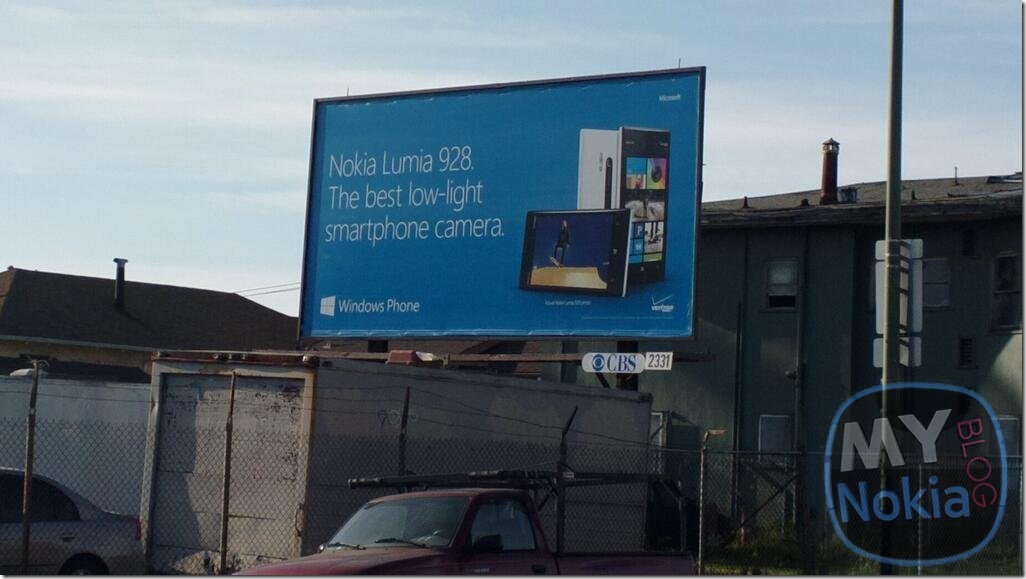 Following an official billboard advertisement of the device (shown above, courtesy of MyNokiaBlog.com), Engadget today reports that another advertisement for the Lumia 928 showed up on Vanity Fair magazine, as shown below: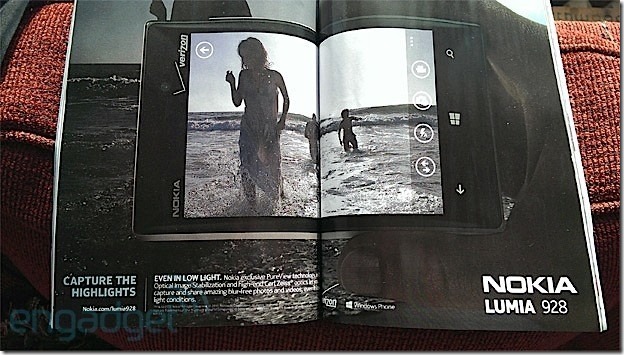 The full page advertisement showed the full front-view of the device, which is consistent with what we have seen earlier, with the following description touting its PureView technology with OIS, akin to the Lumia 920:
EVEN IN LOW LIGHT. Nokia exclusive PureView technology with Optical Image Stabilization and high-end Carl Zeiss optics let you capture and share amazing blur-free photos and videos, event in low-light conditions.
The advertisement also provided a link to an official teaser website, also launched today, which only says "stay tuned for updates about the latest Nokia Lumia" without any further information: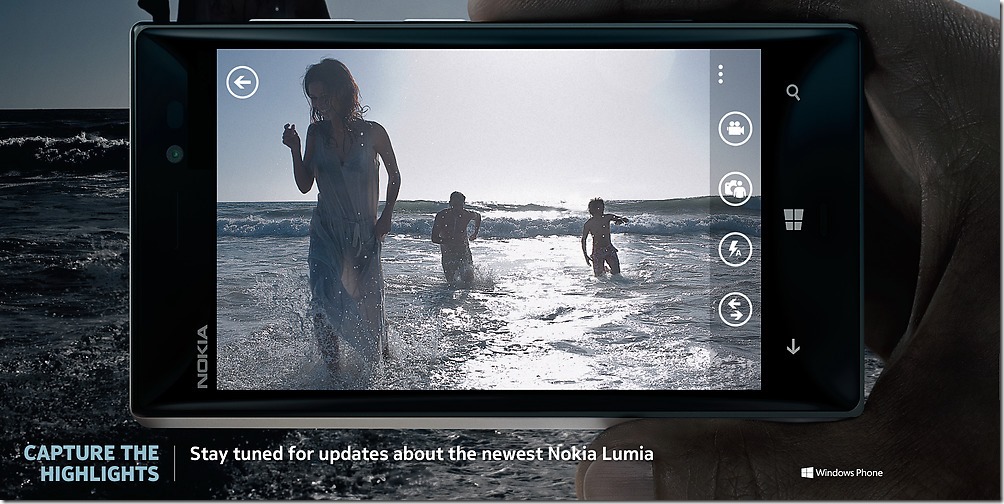 Whilst no specifications, besides the PureView camera, has been officially confirmed, previous rumors suggests that the Lumia 928 comes with a 4.5 inch OLED display, 1.5GHz dual-core CPU, 32GB of storage, and 1GB of RAM. You can check out more about the device in our Gallery.
The advertisements indicate that we shouldn't have to wait long until the device is officially announced on Verizon. Nokia is also holding a press event on May 14 in London, in which the company may announce another flagship Lumia device, codenamed "Catwalk", with an aluminium body.