We first told you about Movie Maker moving over to Windows Live back in March, and our old pal Bill Gates confirmed it to Todd Bishop of the Seattle PI at the end of June. Movie Maker, up until now a feature of Windows, will join Windows Live Photo Gallery to offer a more complete set of photo/slideshow/video management and sharing tools (and get Movie Maker out of Windows in the process).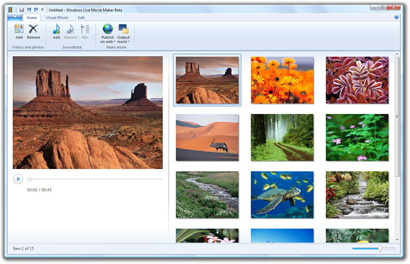 Movie Maker will work with both photos and videos allowing users to produce simple to make videos, for free.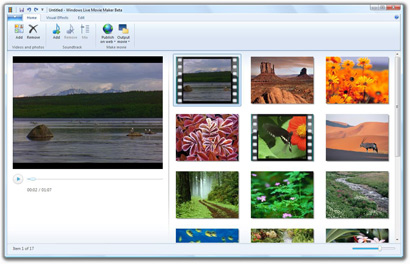 Then once you've produced a video, Windows Live Movie Maker will make it easy to upload and share to MSN Soapbox, YouTube, or most video sharing services: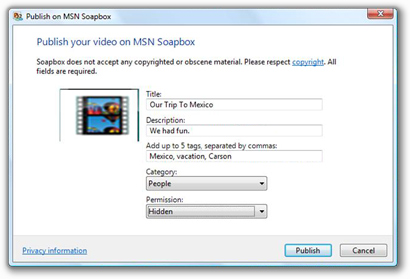 Windows Live Movie Maker will offer expanded capabilities to what is already offered with Windows Live Photo Gallery, upgrade the current Windows Movie Maker offering, and move Movie Maker (and from what we hear Mail and Photos as well) out of Windows. That can only be a good thing for the teams shipping Windows 7, giving both fewer bugs and therefore fewer delays in shipping.