2010
Depending on which count you use, Windows Phone Marketplace has just, or is just about to top the 5,000 app milestone.  A steady stream of apps continue to be approved each day (with a bit of slowing over the holidays, …
LiveSide received an email today from Product Manager (Evangelism) for Windows Live Harrison Hoffman today (gee that name sounds familiar!), wishing us, and by extension you, a happy holiday season.  Harrison lets us know that Windows Live will be at …
In the first release of any sales numbers so far, Microsoft today in a press release interview of Mobile Communications Corporate Vice President Achim Berg, announced that 1.5 million Windows Phones have been sold from manufacturers to mobile operators …
Planning a trip? Want to know some more about that city in advance? Check out Bing's new destination pages.
The new feature assembles all the things you need to know to plan your trip, including flight information, hotels, attractions, …
Thanks to a tweet from one of our Twitter followers, we noticed today that Bing Visual Search has a new, non-Silverlight look and feel, featuring (currently) 111 Visual Search Galleries: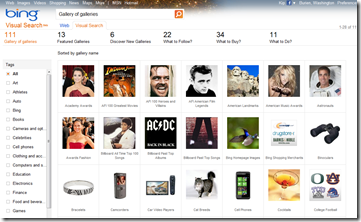 Included in the Featured Galleries are Bing Home Page …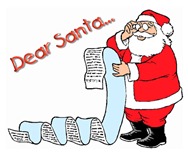 Next month we'll begin our 6th year of covering Windows Live news and information.  We've seen a lot come and go in the past 5 years (brought home by our recent move to WordPress which caused us to go back …
Microsoft Security Essentials, released back in September 2009 as a free replacement for the subscription-based Windows Live OneCare, has been updated to version 2.0 today. The final release carries the build number 2.0.657 and includes new features such as:
…
While last week's Reddit question and answer session was skewed heavily toward a desire for Microsoft to stick to standards (and leave all the social networking out), today's announcement of Hotmail Active Views brings us another improvement to Hotmail that …
Mary Jo Foley posted on ZDNet today reporting that Microsoft is currently planning a major Windows Phone 7 update codenamed "Mango", which may be shipped as Windows Phone 7.5 (it was also reported that Windows Phone 8 is codenamed "Apollo" …
Microsoft just brought us a major update for Bing today, and in particular for Bing Mobile for iPhone and Android, we're getting updates such as OpenTable and Grubhub ordering and reservation, Streetside imagery, "check-in" functionality, and real-time public transit information. …
Bing made news today, both for its "fall update" release of new apps for iPhone and Android, partnerships with OpenTable, GrubHub, and FanSnap, and deeper collaboration with Facebook, and also for a new set of search numbers from …
Unfortunately we are unable to attend the Bing Search Summit in San Francisco, but that doesn't stop us from bringing you the news! Today at that Summit new features were revealed, and released!
These features are:
…
Last week at Le Web conference, Microsoft demoed Microsoft Montage.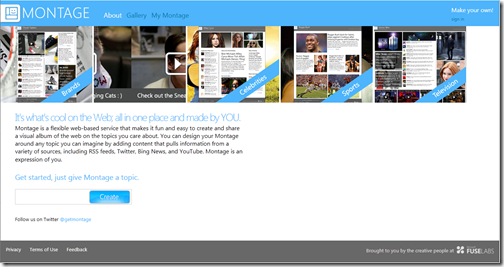 Montage is a shareable, personal, visual album of the web. You are able to design your personal Montage around a topic by adding content that pulls information …
The Bing team posted on their blog today announcing a new feature update for Bing Travel – the addition of natural language search. When you type in a query such as "Flights from Boston to Los Angeles in June", …
Good news for Windows Live users, and Windows Live plugin writers, a new page, apparently a replacement for Windows Live Gallery (gallery.live.com) has appeared, at http://plugins.live.com.  The new page will serve as a host for plugins for Windows Live …
Australia's  biggest telco is considering migrating customers of its BigPond Internet service provider division from their own in house versions of email, photos and online storage to Windows Live, according to a post on Australian tech site Delimiter.
Delimiter …
Rumours around the web are saying to watch out for two of the upcoming conferences – Consumer Electronics Show (CES) in January, and Mobile World Congress in February – for announcements on the first and second major update to Windows …
We spotted a tweet today about a Hotmail "Ask Me Anything" session today hosted on Reddit.com, and while we weren't able to attend, it looks like our friends from Hotmail got quite a bit of attention, and some direct …
A post today on the Windows Phone blog makes a couple of announcements: first, that developers will now be paid their first installment in the 4th week of January, instead of sometime in February as initially announced:
We are pleased
…
Well this one is even more exclusive than the usual Bing "US only" announcement, but quite cool anyway: in a blog post today, Bing Maps has announced "Mall Maps", which feature individual store locations inside of (mostly Washington State, …