Big news yesterday as the endgame for Spaces was finally revealed.  The handwriting has been on the wall for quite some time for Spaces, with anything of value (Photos, People, etc.) pulled out of Spaces quite some time ago, and a whole Wave of innovation passing it by.
Still we were relieved and even encouraged by today's announcement that Microsoft was partnering with WordPress.com to allow current Spaces users (and future Windows Live bloggers) will be able to migrate or start a new blog at WordPress.com, and connect their blogs to Windows Live Activity Streams through Messenger Connect.
About the only real surprise of the day (other than that Spaces' fateful day has finally arrived) were the numbers revealed.  30 million visitors to Spaces, yes, but only 7 million blogs (and how many of those are active?).  Given the amount of work it would have taken to bring Spaces into the modern world, and for what gain?, this announcement is really much better than we could have hoped for Spaces.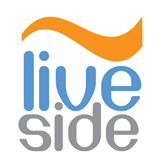 When we got word that Microsoft was embracing WordPress, it clarified some thinking here at LiveSide as well.  Currently we're on Community Server from Telligent, a platform that has been deprecated, and simply isn't/won't be ready for even the near future of HTML5 and beyond.  We chose Community Server back in 2007 in large part because it was a Microsoft platform, it was our version of eating the dogfood. 
We've been hesitant to switch, although it's long been apparent that WordPress was a clear winner when it comes to blogs.  Learning a new way of doing things (from ASP.net/SQL Server to PHP/MySQL) was something we would have liked to avoid.  Yes, there are other ASP.net solutions, including the open source Graffiti, Microsoft's own side project Orchard, and a really finely crafted (but still in it's infancy) Sueetie, but when we heard about Spaces and WordPress, well, resistance was futile.
We'll be on our own hosted service (not on WordPress.com like Spaces users will be), but with the excellent Web Platform Installer, setting up a WordPress instance on our Windows Server 2008 (with IIS7, FastCGI, PHP 5.3, and MySQL) was easy.  Migrating some 4,000 blog entries, 2,000 comments (not including the ones on Disqus), and 700 tags isn't quite as simple, but we'll get there, and be able to move on to the fun stuff like creating a theme and dealing with the SEO.  We're hoping to be moved over in the next two weeks or so, but we'll see.  While Spaces users have the benefit of a fully automated migration system in place, we've got some hard, tedious work in front of us.
We hope if you have a Spaces blog that your migration goes a bit easier, and we're glad to have you along for the ride as we explore this strange new world of WordPress