We're still working through some details of our move to WordPress, but there's more to LiveSide than just new themes, and we've got some interesting tidbits to report.  This one comes to us from our friend Nikhil in India, who took some screenshots of a new "Partner" tab on Bing results: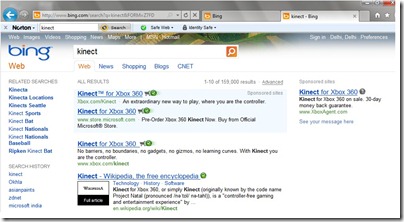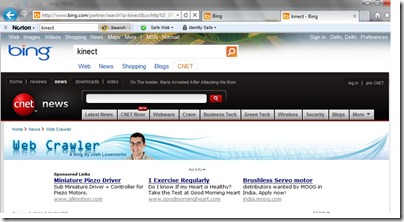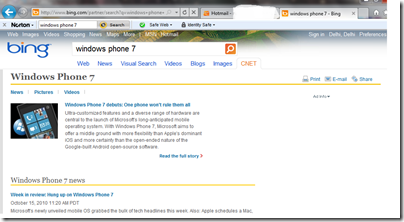 As you can see, in this case CNET has acquired its own Bing tab, along with Web, News, Images, etc.  Currently this isn't working fully here, although using the Bing.com/partner/search URL does show the result in its own frame.
Are you seeing similar results with common searches?  Any other "Partners" to report?  What do you think about having 3rd parties integrated so closely into search results like these?