Eric Larsen and his team have completed the third, and final, leg of the Save the Poles Expedition. Late last week he made it up to the summit of Mt. Everest.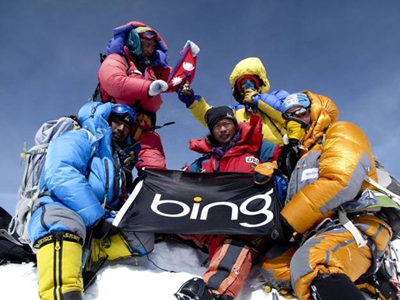 Eric Larsen and his team on top of Mt. Everest with the Bing Flag
Once Eric is back from his trip he will be setting out to use his findings and accomplishment to help educate people on the impact we have on the planet.
Congratulations Eric and team on this amazing accomplishment!