October, 2010
In an email to employees today, CEO Steve Ballmer has announced that Chief Software Architect Ray Ozzie is leaving Microsoft:
…Ray and I are announcing today Ray's intention to step down from his role as chief software architect. He
…
Boy this is a little nerve-wracking!  This morning we switched our blog over to WordPress, running a self-hosted site on our Windows Server.  We've been working behind the scenes for the last few weeks, and still have some work to …
Did you know Bing sponsors mobile apps (for iPhone)? Well, they do! And now, for a limited amount of time you can download "Katy Perry Revenge by Bing," an all-new game featuring Katy Perry's new single "Firework" for free.
The
…
A pair of blog posts on Inside Windows Live today are announcing that Messenger Connect, the set of development tools that allow you to bring Windows Live Messenger functionality into your website, has gone final.
First, Jeff Kunins announced that …
Microsoft has been strangely quiet about a Windows Live Messenger app for Windows Phone 7, with no mention early on, and a conspicuous absence in a blog post the other day by Windows Live Corporate VP Chris Jones.  Now …
Just in from Microsoft, the official announcement:
Today, in partnership with Facebook, Bing announced new social search features that provide a more personal search experience based on an individual's Facebook network. In the offline world, we know people rely on
…
Microsoft Corporate Vice President Yusuf Mehdi, Online Services President Qi Lu, and Facebook CEO Mark Zuckerberg today announced a new partnership, and brings "Liked By Your Facebook Friends" search results to Bing.  The new module will bring information from your …
As expected, Bing and Facebook are announcing a "new partnership" today, and although Bing hasn't been in the habit of webcasting these bi-annual events (boo), Facebook is webcasting the announcements live (yay!).  Here's the embedded player so you can follow …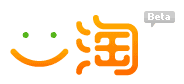 While we wait for word coming from Mountain View on today's Bing announcements, news is out today that Bing is powering web searches on a new e-commerce website in China.
ETao.com returns search results for forums, news, answers, web, and …
The Office hub on Windows Phone 7 offers the ability for users to view and edit their Microsoft Office documents directly on their phone, and in addition to that, the hub also features Office SharePoint Workspace Mobile, which allow users …
So all iPhone users can sync their phones with their Windows PCs using iTunes for Windows, but what about Windows Phone 7 users? Not long ago our friends at WMPowerUser.com found a Microsoft job posting for a senior software design …

Windows Live enthusiasts received two separate but somewhat related emails this evening, one from Windows Live Spaces, "Changes coming to your Windows Live Space", sets out the timeline for the demise of Spaces (and how you can migrate to WordPress.com…

Bing is set to unveil its "fall lineup" in an event in San Francisco tomorrow (Wed Oct. 13).  A number of sites are reporting that Facebook will be an invited guest, perhaps announcing a relationship involving anonymised data coming from …
Looks like the Zune guys slipped in a little bonus with the updated Zune 4.7 software, along with the more obvious links to the Windows Phone 7 MarketPlace: now you can easily get to Windows Live Photo Gallery to edit …
With Windows Phone 7 and Kinect on the way, Xbox Live is gearing up for expansion, and today announced that 9 new markets will come online for Xbox Live:
Russia
Poland
South Africa
Greece
Czech Republic
Hungary
Brazil
Colombia
…
Bing's Best number 4 is out!
The best keeps getting better, with attention-grabbing landscapes, animal shots, and other eye-catching Bing images in this Windows 7 theme.

This pack contains 18 images!

Just saw a quick update on the official Microsoft Translator blog that they have added Indonesian, Ukrainian and Vietnamese support to their translation engine. This brings the total number of languages to 35. Here's the list of all the languages …
If you missed this morning's Windows Phone 7 announcement from New York, it should be up on demand before too long, but after some opening remarks from Steve Ballmer and AT&T CEO Ralph de la Vega, the focus quickly shifted …
Among the announcements flowing out today around Windows Phone 7 is that the Zune software will soon be coming to new markets, including India.  Additionally, at the end of his demo today, Joe Belfiore announced that Copy/Paste, a feature …
While Joe Belfiore demos Windows Phone 7 (looking very fast and smart), here's a list of press materials now up on The Microsoft News Center:
EA Mobile to Publish Games for Windows Phone 7
…