November, 2010
Bing continues to blur those 10 blue lines, creating subsites within Bing that are more destinations than portals.  The latest is an Overview page for music artists, containing on a single page a description of the artist, a list of …
Microsoft unleashed quite a bombshell last September when it announced that it would be shutting down its blogging platform, Windows Live Spaces, and making a migration to open source WordPress.com available to anyone wanting to continue their blogs.  Since then, …
While Microsoft has been quick to tout its early sales of the Kinect gaming controller for Xbox (update: right on schedule, Microsoft announced today that 2.5 million Kinects have been sold),  we haven't heard a peep really about Windows …
In September we saw the CTP version of Visual Basic for Windows phone Developer Tools, today the team announces the RTW version:
Back in September, we released the CTP of Visual Basic for the Windows Phone Developer Tools. Today
…
Windows 7 just had its first birthday, and Windows Live Wave 4 was fully released not long ago, but the Windows and Windows Live division at Microsoft had already started its planning stages for the upcoming Windows 8 and Windows …
FUSE Labs is best known for their Docs.com project bringing Office Web Apps to Facebook users, and for those readers who had been following, they also started up Kodu, a very simple-to-use game programming language, as well as Bing …
More than a month ago, Microsoft announced the new Office 365 – the cloud-based version of its Office, Exchange, SharePoint and Lync solutions, which is intended to replace the current BPOS, Office Live Small Business, and [email protected] offerings. While most …
Long Zheng, Rafael Rivera and Chris Walsh released ChevronWP7, a Windows Phone 7 unlocker.
This tool will allow you to deploy (sideload) any third-party Windows Phone 7 applications without requiring a Marketplace developer account. The unlocking process does
…
Yesterday's announcement on the Windows Home Server blog about the decision to pull Drive Extender functionality from Vail/Aurora/Breckenridge is just yet another example of how Microsoft, while perhaps doing the right thing in the short term for their business, continues …
Who thought desktop gadgets were dead since the release of Windows 7 is wrong. Turns out Microsoft even released a new one on November 3rd.: Bing Image of the Day



What is it? It's a Bing Search box which utilizes …

Windows Home Server has been a much appreciated but perhaps under-used product, and its fans have been anxiously awaiting Version 2 of the product, code-named "Vail".  Well, maybe now not so much.  A blog post this morning on the Windows …
A blog post on the Bing Search blog this morning points out some new features in Bing Movies (although not, apparently, a way to embed MSN Video files into WordPress), offering up a pretty seamless experience from searching for a …
Last week Internet Explorer released the latest Platform Preview (#7), and boasted of some new SunSpider test results to go along, showing IE9 PP7 as the fastest browser available in terms of JavaScript, according to the SunSpider results.  Just to …
We already told you that you can find and download iPhone apps via Visual Search. Now you can also find your Windows Phone 7 Apps the same way via the Bing Visual Search Gallery for Windows Phone 7 apps.…
Bing Maps has rolled out a new look today to coincide with the "AJAX V7 Control", eliminating the need for Silverlight to view enhanced Bird's Eye map views.  Silverlight remains a big part of Bing Maps, powering Map Apps, …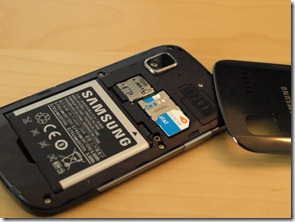 By now if you've been following the antics of Windows Phones, you've heard about the intricacies of Windows Phones and SD cards, and the warnings to wait until "Windows Phone 7 compliant" cards are made available to (at …
The IE9 team has announced today that they've released a new Platform Preview (meaning no UI), dubbed "PP7", on the 1 year anniversary of the first introduction of IE9 at PDC 09.  Since then, and specifically with the release of …
Now that Windows Live Wave 4 has been fully rolled out, it's quite obvious that some services never made the cut with no mention of any updates whatsoever – one of this is Windows Live FrameIt. It appears that …
No knowledge of C#, Silverlight or mobile development and developing Windows Phone 7 applications sounds appealing to you? No worries, you can still learn!
Channel 9 has just started a new series that teaches beginning developers with little programming experience …
There's a new Windows 7 + Windows Live website showing off Windows Live's capabilities in the cloud.
There's lots to explore on the site! As you can see the site is divided in 3 sections: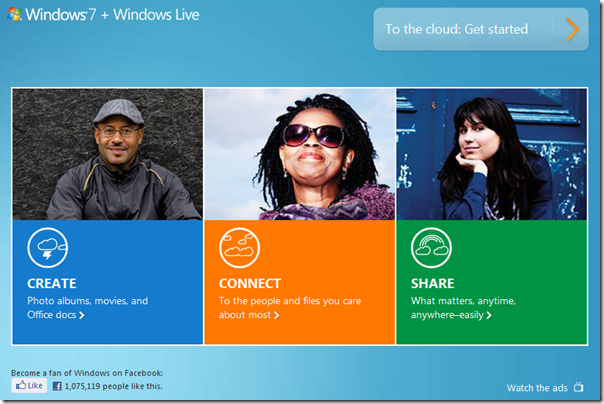 …