There's a new Windows 7 + Windows Live website showing off Windows Live's capabilities in the cloud.
There's lots to explore on the site! As you can see the site is divided in 3 sections: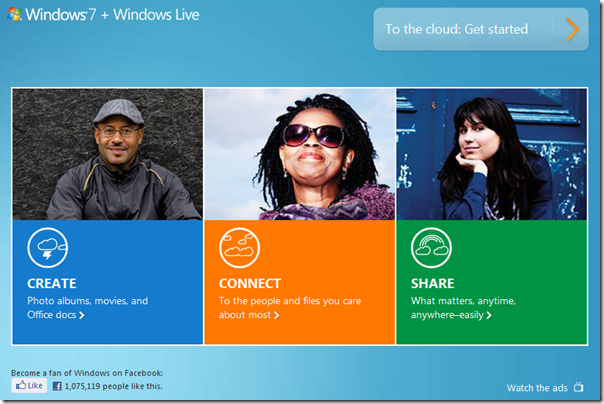 In each of these  sections you will find howto videos. And if you are through with those you can go watch the video ads via the link (bottom right) on main page. Enjoy!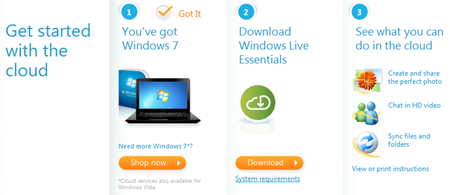 "To the Cloud with Windows Live. To create and share. Anywhere."