November, 2010
A big announcement today over at Facebook, with news of their new Messages functionality, including the news that users of Facebook Messages will be able to view Office documents by opening them in Office Web Apps from within Facebook:…
Coming today to Windows Live Messenger 2011 in the US, UK, France, Canada, Spain, Mexico, Brazil, Italy, Germany, the Netherlands, and Turkey: The Messenger Game Tab.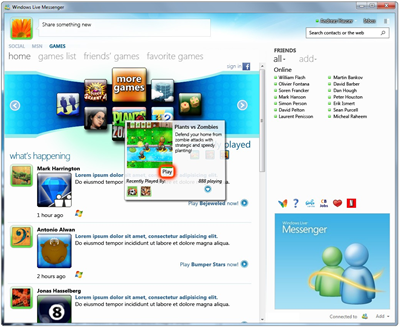 The games tab UI will be localized in all of these markets, but …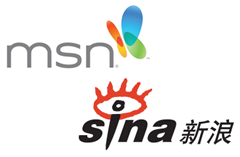 While Microsoft announced back in September that they have partnered with WordPress.com to migrate all Windows Live Spaces over, those users in mainland China missed out – as WordPress is inaccessible in mainland China due to government censorship. In fact, …
So you think that having Messenger on your PCs and Mobiles is not enough for you? Back in January this year, we reported that Microsoft is negotiating with TV manufacturers about delivering Windows Live services to internet-enabled TVs. Well here's …
Previously, when you want to share your documents on Docs.com, you can only share them with individual friends, and if you wanted to share with a group, you had to select the group members one-by-one. Facebook recently updated their …
Microsoft made a post on the Inside Windows Live blog today alerting users that there is a malicious worm currently trying to spread itself through IM networks, including Windows Live Messenger 2009 (Wave 3). Here's  an excerpt from the post:…
Some new numbers published yesterday by Compete.com may be surprising to some: although popular sentiment is that "everyone uses Gmail", the numbers don't bear that out.  Here's a pie chart of US internet traffic to web-based email clients for September …
"Just like an extra day of PDC, dedicated to Silverlight" is how Microsoft is billing a newly announced Silverlight Firestarter event complete with keynote by Microsoft Corporate Vice President Scott Guthrie entitled "The Future of Silverlight Starts Now";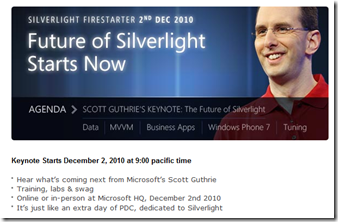 In case …

A report tonight from Engadget is apparently confirming the re-emergence of the ill-fated Kin One and Kin Two phones on Verizon, with an altered data plan, but still with Zune Pass functionality:
…we're hearing that the revised phones will be
…
Well, back when Windows Phone 7 was months away from release, Brandon Watson, Director of Developer Experience for Windows Phone 7, confirmed with Paul Thurrott that data tethering will be available but it'll be up to carriers to decide whether …

Windows Phone 7 has only been on sale in the US for a day, and in Europe etc. for a month, but more and more app developers are starting to come on board.  The latest is Jackson Fish Market, …
ReadWriteWeb noticed what they termed quite a surprise today, that Windows Live Messenger is the second most used app in Facebook (after Farmville, of course) with some 9 million daily active users: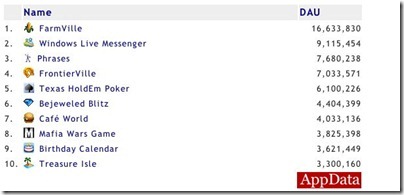 And as RWW points out, only about …
According to a report from The Street, first day sales of Windows Phone 7s reached "a mere" 40,000 units.  Multiple reports were quick to point out that this is a far cry from Google's claims of selling 200,000 units …
We've been telling you about full session SSL coming for Hotmail, and today an announcement on the Inside Windows Live blog makes it official: full session SSL is available for Hotmail, although it won't work if you use a …
The winner of the Windows Live/Bing Photo Contest is……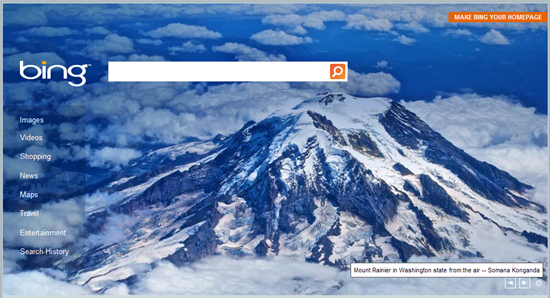 Somana Konganda with this picture of Mount Rainier in Washington state.
Congratulations Somana!
There were so many stunning entries for this contest that the team has put some of their favorites …
Nobody chalked the sidewalks for the US Windows Phone 7 launch (or at least they didn't get in trouble for it), and indeed my experience was similar to Leo Laporte's when I visited my local AT&T store in Southcenter Mall…
Tech•Ed Europe kicks off today, and you can watch the keynote live here.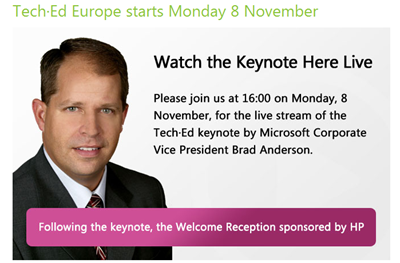 The keynote in other time zones…
It's still Sunday night here on the West Coast, early Monday morning in the east but still far too early for AT&T stores to open for the first day of Windows Phone sales in the US, but the AT&T website …
At this week's 18th annual ACM SIGSPATIAL International Conference on Advances in Geographic Information Systems, one of the submissions from Microsoft Research may provide better driving directions for Bing Maps, by following taxis to learn the best routes around …
I recently came across an article on Neowin which mentioned that an upcoming Google product might be coming soon to Google Docs – named Google Cloud Print. While reading this article, it led me to think back to what Microsoft …