January, 2011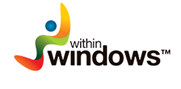 A small percentage of Windows Phone users (man, that must be a REALLY small number) apparently have been seeing abnormal data usage on their Windows Phones, and today our pal Rafael Rivera from Within Windows posted on some experiments he …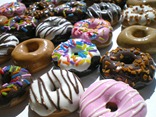 A rumor has started, apparently from some French Windows Phone enthusiast websites, that the by now long awaited Windows Phone 7 update, code named "nodo" (for no donuts) may appear as early as Monday, February 7.  …
Recently a new third-party Windows Live Messenger app was released on the Windows Phone Marketplace – called Li'Messenger. This app is created by C&R Holdings Limited and is completely free (and free of ads!) for WP7 users to download. …
Guess the previous tip we received about the launch date for IE9 RC on January 28 did not eventuate, despite Microsoft had been hyping up the launch a few days earlier saying that "an announcement will be made soon". Just …
Microsoft has published a rather daunting looking Knowledge Base article on troubleshooting Windows Phone 7 update problems, presumably getting ready for the hopefully soon to arrive update to the new phones.  The update is widely expected to add copy/paste functionality …

Today is "Data Privacy Day" (what, you didn't take the day off?), and Microsoft is celebrating by rolling out a blog post on how much they've been doing lately to protect our accounts, especially in Hotmail.
The blog post, on …

Alongside the news of Microsoft's second quarter earnings (yup, they're still making boatloads of money, except for Online Services – MSN and Bing – which are still losing boatloads) came an interesting little twist.  A small, ahem, "low latency, …
According to a set of tweets from Bloomberg News journalist Dina Bass, who interviewed Microsoft executive Greg Sullivan for an upcoming story, the company shipped (edit: the software for..  MS did not actually ship the phones, of course) 2 million …
On February 1st, BigThink.com, an "online knowledge forum" that has been leading discussions on a wide range of topics since 2007, will present "Farsight 2011: Beyond the Search Box".  The four hour presentation (from 10am to 2pm …
Microsoft silently updated their Windows Live Solution Center website today to have a more consistent look with their Windows Live properties. While not exactly adopting the "Wave 4" header used on the Windows Live web properties, it definitely uses the …
That's exactly what Microsoft's latest commercial is about – a documentary about the making of a recent flash mob in Seattle. In the two-minute video, it featured Microsoft's most popular consumer brands, including Windows Live, Windows Phone 7, Video Kinect …
Bing Images introduces a fresh new look to its landing page with new ways to browse pictures delivering a more intuitive and visual image search experience.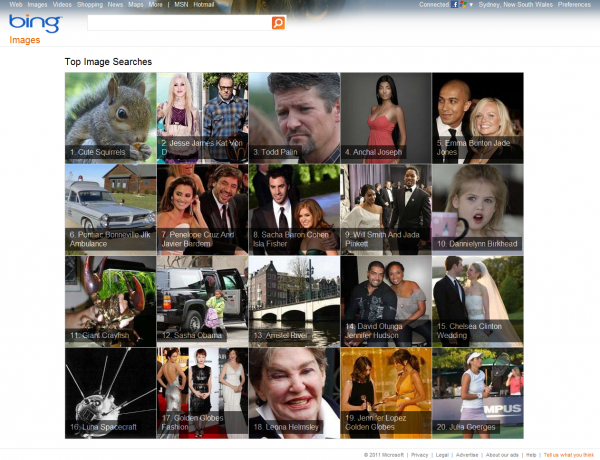 The landing page assembles the top images in full fidelity so you can get …
Where in the world do you want your desktop to go? Explore sweeping landscapes and dramatic images from around the globe in this Windows 7 theme.
The theme pack includes 18 wallpapers.
Microsoft FUSE Labs just rolled out an update to their Docs.com service, touted a "major backend update" with performance and stability improvements. In addition, this update also introduced support for 30 different languages (dialects) which allows users to …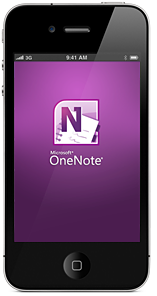 Microsoft released its very first official Office app for iPhone today – OneNote Mobile, which is available in the U.S. iTunes app store only and free for a limited time.
OneNote Mobile for iPhone is a note taking and organizing …

Back in May 2010, just before the launch of Windows Live Essentials 2011 (Wave 4), Microsoft released a small QFE update for Windows Live Essentials Wave 3 which bumped the version number to 14.0.8117.416. The release targeted several bug fixes …
According to an article appearing over at Anand Khanse's The Windows Club, The Windows Clubhouse will be shutting down this spring.  The marketing effort which was to feature blog posts by "club members" on Microsoft.com on topics related to Windows …
Some parts of Zune.net, including the Marketplace and (at least here) the ability to sign in to your Zune account from the Zune software are down as of this morning.  A message posted on the Zune support page confirms the …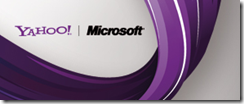 The Microsoft-Yahoo! Search Alliance had been granted approval by the EU almost a year ago, and back in August 2010, the Search Alliance announced that all Yahoo! organic searches in US and Canada had been transitioned to be "powered by …
This weekend marks the Golden Globe awards, film and television awards presented by the Hollywood Foreign Press Association and marking the beginning of the entertainment awards "season".  Bing and Windows Phone are getting in the act, and will show …