Bing Images introduces a fresh new look to its landing page with new ways to browse pictures delivering a more intuitive and visual image search experience.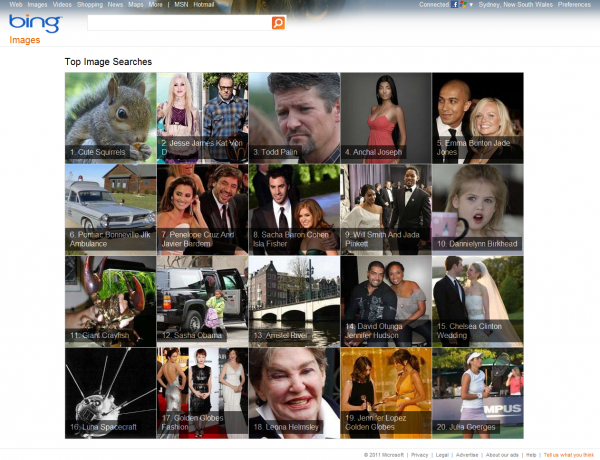 The landing page assembles the top images in full fidelity so you can get a quick snap-shot of some of the most popular image searches on Bing. Once you click through to the "images" page the tabs are populated with the most common search queries associated with a given image.
Feature may or may not be available in your market.