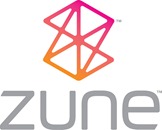 We told you about Paul Thurrott's early mentions about a possible Zune rebrand, and then in a post titled "Questions Remain in the wake of a Microsoft / Nokia Partnership", Thurrott drops more hints:
And what about Zune? Although both companies talked up virtually all Windows Phone-based services, Zune was conspicuously missing—both in discussions from both Elop and Ballmer and on a global reach marketing slide that was created by both companies. My sources tell me that the Zune brand is on the way out and that all Zune products and services will be moved into other businesses, including Windows Live. Zune will essentially cease to exist under this plan.

(emphasis ours)
Then today in All About Microsoft, Mary Jo Foley chimed in with "Is Microsoft Zune about to be Kinned?", and now everyone's all atwitter.  Mary Jo asked Microsoft what was going on, and got this reply:
A spokesperson responded to my question late in the day of February 14:

"We're not 'killing' any of the Zune services/features in any way. Microsoft remains committed to providing a great music and video experience from Zune on platforms such as Xbox LIVE, Windows-based PCs, Zune devices and Windows Phone 7, as well as integration with Bing and MSN."
Conspiracy theorists could read into the statement: that even though Zune services/features aren't being killed, the spokesperson does not make mention of the actual "Zune" brand, leaving the possibility open for just the scenario that Thurrott suggests above.
So where does Windows Live fit in?  One possibility we've been toying with is this: Microsoft makes a consolidation effort across the Zune software, Windows Media Player, and Windows Media Center, pulling the latter two out of Windows, and creating "Windows Live Media Player".  Like Windows Live Movie Maker and Windows Live Mail, this would fall right into the concept of Windows Live as a "value add" service for Windows, at the same time reducing the core Windows footprint and allowing the Windows team to focus on core functionality.
On the Being Manan blog, our friend Manan Kakkar suggests as well that this new player could function not only as a media player, and a Windows Phone sync client, but also become the client for a Windows App Store.
That leave the Zune services, which are already heavily aligned with Xbox, and rebranding them as Xbox Entertainment Services or some such would pretty much complete the process.  Zune services and products are unique and valuable, but the Zune brand is largely unknown outside the US, and carries a negative or uninspired connotation within the US.  As Mary Jo says, the Zune devices could become Xbox branded game/music/video players.
All of this is total and pure wild speculation at this point, of course, except for the puffs of smoke coming from Windows Supersite.  Don't count out what Thurrott is saying, though, we think he just may be on to something.
(edit) Our friend Michael Gillett has posted some of his future of Zune thoughts, too, and of course this is a game we can all play: what do you think will happen with Zune?