Along with the whirlwind of news around a Nokia / Microsoft Windows Phone partnership, this week's Mobile World Congress brought us a little more news about upcoming releases for Windows Phone.  So we know a little more about what we'll be getting, the question is…when?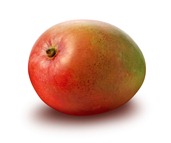 Microsoft has only announced that what we've been calling the "Mango" release would be coming in "the second half of 2011", and in most cases, that means as late as they can ship and still hit the shelves in time for Christmas, meaning October.  It was like that for Windows 7 (October 22, 2009), and for Windows Phone (October 21, 2010, or Nov 8, 2010 in the US).  Indeed, it wasn't like that for Windows Vista (it missed Christmas 2006, and was released in January 2007, which did not go over well with retailers, to say the least), and that's the last time Microsoft has missed a Christmas deadline for an important consumer release.
Two items that surfaced today have called the timing of the Mango release into question: first, in the Guardian, in the link baitingly titled post "Nokia to delay Microsoft Windows Phone beyond October", Charles Arthur reasons that since Mango is coming out in the second half of 2011, that must mean October:
Nokia is not adopting Microsoft's current Windows Phone 7 platform – which means that there is no chance of any handsets running Microsoft's software before the end of October. It is likely to be a lot later.

Rather than using the current version of the Windows Phone platform, first released last October, the mobile phone company is going to wait until a major release of the operating system, codenamed "Mango", is made available this coming October – and that is expected to have a slightly different name from the current Windows Phone 7 name.
Then, in a post focusing on a leaked Dell roadmap titled "A Windows 8 tablet in Q1 2012? Hmmm…", Mary Jo Foley also pegs the Mango release into the fall:
The purported leaked Dell roadmap also shows a new Windows Phone 7 from Dell, codenamed "Wrigley," shipping in July. Wrigley is said to be running a "major new version" of the Windows Phone OS. That feasibly could mean "NoDo," the version that Microsoft is expected to deliver in early March 2011. If it means "Mango," the true "next major version" of the OS, which Microsoft is expected to release to manufacturing in early fall 2011, the roadmap is off (or dated).
So the question is, will Dell and Nokia have to wait until October to ship?  Perhaps not.  It's well known that the first Windows Phone update, "NoDo", has been ready for quite some time, and has been held up by the carriers (either to fully evaluate the software, or to drag their feet on providing free updates that cost them money to deploy and possibly cut into new phone sales, or a bit of both).  Microsoft has been ready with the update, and already full steam ahead on the next release.
So we think it's at least possible that the Mango update will be ready early in the second half of 2011, at least for new phones.  Dell could indeed ship "Wrigley" in July, and Nokia could ship a new Windows Phone 7.5 device early, too (making the stockholders less jittery about Nokia's recent monumental shift in strategy).  Us poor early adopters may not get Mango until (shudder) October, thanks to the carriers, but new phones could be on the market well before then.
We should learn quite a bit more about how close "Mango" is to being ready at Mix 2011 in April, where Microsoft is promising to reveal more about the update.  We know that Nokia investors are chomping at the bit to see some real results from Stephen Elop's risky attempt to save Nokia, and Dell would do well to bounce back from a less than stellar first go at Windows Phone, too.  So the pressure is on Microsoft to deliver sooner rather than later.  We think they just might pull it off, do you?