The sharp eyes of Robert McLaws have just spotted a new page on IE9's website www.beautyoftheweb.com: a teaser for something (epic! – oooh!) coming, and soon (at www.beautyoftheweb.com/#/unpluggedteaser)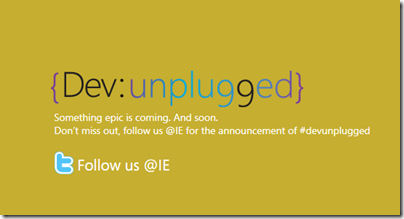 Just checked, and as of this writing there's nothing on Twitter Search for #devunplugged.  Oh well, this is probably some acoustic set coming from SxSW or something, but we'll keep our eyes out (or even better, keep following Robert McLaws!).  Just in case, you might want to follow @IE, too!
Update: Yep, it's a contest.  Thanks to our commenters, we were able to track down some info from a cached MSDN page: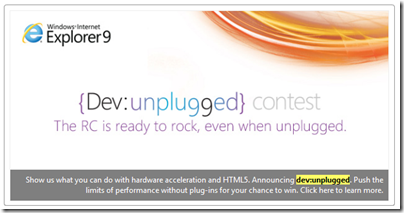 Gilly has more at My Microsoft Life.