March, 2011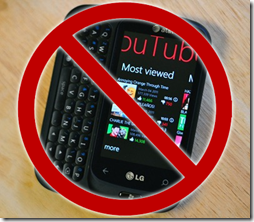 For all Windows Phone 7 users out there who had installed the official "YouTube" app from the marketplace, you'd immediately notice it's lackluster functionality compared to its counterpart in iOS and Android. In fact, all it does is launches the …
We told you about this before, where Seattle Times reports that Aaron Woodman, Director for Mobile Communications Business at Microsoft, indicated that KIN Studio-like features may make its way to Windows Phone Live. Today Mary Jo Foley posted information …
Today at a session at the Web 2.0 Expo here in San Francisco, Dharmesh Mehta is taking the stage to show off Hotmail's expansion of ActiveViews, its in-the-web-client solution bringing live interactive JavaScript directly into emails from participating partners.
We …
Apparently the recent snafus with the NoDo update haven't soured IDC on the platform, as the internet research firm released a report this morning predicting that Windows Phone, with a projected 67% year-over-year growth rate, will eclipse Apple's iPhone to …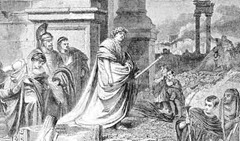 There have been a number of incremental news stories regarding the Windows Phone NoDo update since we last posted on the subject – unfortunately none of them are either good or even have much to do with the update itself.  …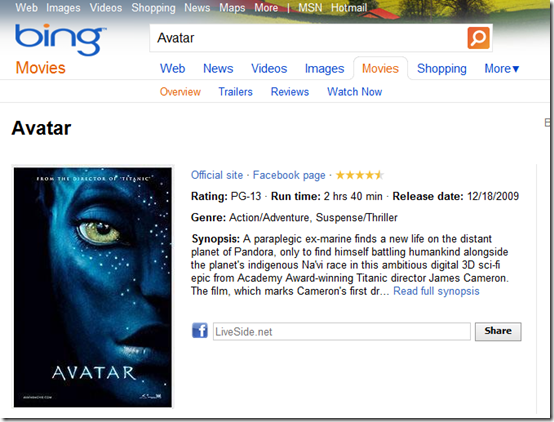 Today, Bing team officially announced two social features: One is the Bing News with Twitter public tweet updates that Kip talked about yesterday. Another is about enhanced Bing Entertainment sharing feature.
This week Bing released a new way …
A pair of social networking tidbits featuring Bing – first, according to a tweet tipping Search Engine Land by Bing Program Manager Min John Lee, Bing Social is now surfacing  "Public Updates" on the news results page.  The streamed tweets …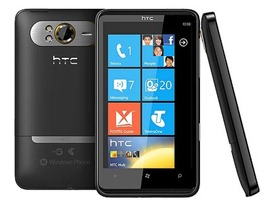 We realize we've been hammering Microsoft and the carriers for the NoDo update debacle, but think of it as "tough love" – we really like our Windows Phones, we want very much for the platform to succeed, and like a …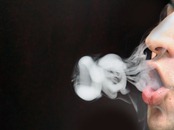 After Microsoft posted two Windows Phone update charts, Eric Hautala, General Manager, Customer Experience Engineering (wait – they're ENGINEERING this customer experience?  That explains a lot!) also posted on the Windows Phone blog, seeking to explain where the …

Microsoft today, in what must be considered either an attempt at clarification or a perverse form of torture for Windows Phone owners, published a set of charts purporting to show the "status" of the NoDo updates by phone model (…
Bing has updated its m.bing.com mobile browsing experience again, iterating for every platform but Microsoft's apparently, as browsers with HTML5 support (Windows Phone 7 not among them) get fresh and new content while the built in Bing experience in Windows …
Last week our friend PicturePan2 was here from Shanghai, and I spent more time in shopping malls (looking for the elusive iPad2, long story) than I had in years.  We could have really used Bing's Shopping Mall maps!  For those …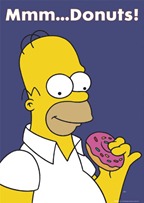 Microsoft started out touting its "NoDo" updates on a page with the overly optimistic name of http://www.microsoft.com/windowsphone/en-us/features/january-update.aspx, which was quickly changed back when we noted the name on January 5th to "whats-next.aspx", and ever since then it's …

We won't go through all the long and exhausting history of the Windows Phone NoDo update, except to say that we don't know if Microsoft could have taken the excitement out of a system upgrade any more thoroughly if …

Sorry that circumstances beyond our control (read: busy at real jobs) kept us from posting on this earlier, but we've had some recent comments regarding a post that appeared on LiveSide last weekend and then was removed, and we wanted …
Microsoft's Bing continues to add features to its Travel vertical, this time announcing "Attractions" in a blog post on the Bing Search blog.  Attractions bring together a number of bits of information for some 52,000 attractions around the world, offering …
IE9 was just released this week (you can get it here), and for many there will be a rush to upgrade.  In China, however, it's a different story.
In preparation for the launch of IE9, a few weeks …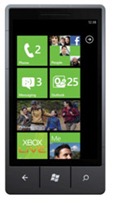 In what may be considered a good sign for the health of the Windows Phone ecosystem, Google has given the new OS a bit of a thumbs up today with the release of a new beta SDK for its mobile …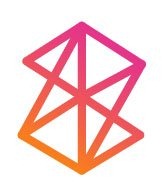 On Monday, Dina Bass from Bloomberg News reported that according to "according to a person familiar with the decision", Microsoft will no longer be producing new Zune devices:
Microsoft will concentrate on putting Zune software onto mobile phones, such
…
The download links are now live, Tom at WinRumors.com has more:
Windows  7 (x86 version)
Windows 7 (x64 version)
Windows Vista (x86 version)
Windows Vista (x64 version)
This just started, check …