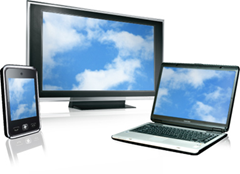 We reported last month about the possible rebranding of Zune into Microsoft's existing brandings, including Windows Live. This week Mary Jo Foley spotted a Zune-related job posting from Microsoft's Entertainment and Devices (E&D) team – the same team who created the Xbox, Zune, Mediaroom, Media Centre, Surface, and Windows Phone – about an upcoming music and video cloud service called "Ventura". Here's the job posting:
The Ventura Media Services team is looking for a highly motivated Software Development Engineer to help drive some great new service innovation.

Who are we? We are Ventura Media Services – an agile team working on the beginning of some very large scale projects. We incubate, innovate and iterate. We are all about building services the right way. The team is a tight group of music and video lovers that create services and experiences revolving around music/video discovery and consumption. We are not afraid to try new things in the name of pushing the bleeding edge of technology.

As a member of the team, you will work closely with all of our partners to release features on a rapidly iterative development cycle. You will get the chance to work with other IEB product teams to help deliver epic end-to-end scenarios across all 3 screens.

In this position you will have the chance to help choose direction and drive innovation on some of the most cutting edge media services. Think large scale. Think Azure. Being a web and services group, our goal is to release early and often while maintaining high quality. If you are a proven developer who likes to drive innovation, then this is the place for you!
While the job posting doesn't really mention much details about what's involved in Ventura, we know that it will entail "music and video discovery and consumption", and that it will be cloud-based using the Azure Service Platform. Not only this, but it is expected that Ventura will offer services to all "3 screens" – and in Microsoft-speak, that's Windows, Windows Phone, and Xbox. It sounds very much like this this will either complement or replace the existing Zune service, or whatever it may be called in the future, seeing Zune is already on all 3 screens.
Speaking about the "Xbox" screen, Mary Jo Foley also noted another codename – called "Orapa", which is said to bring Xbox LIVE and Mediaroom IPTV together. According to her, Orapa will integrate together features from Mediaroom's IPTV, Xbox LIVE, Kinect, and some of the Ventura music/video services together on the user's TV screen. Not only this, but Microsoft is planning to bring Orapa out the door by the 2011 holiday season.
Microsoft is definitely working hard to realise their "3 screens and the cloud" vision. Sounds like some interesting stuff are coming to your TV by the end of the year. Stay tuned!