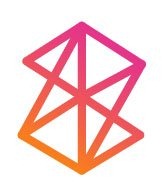 On Monday, Dina Bass from Bloomberg News reported that according to "according to a person familiar with the decision", Microsoft will no longer be producing new Zune devices:
Microsoft will concentrate on putting Zune software onto mobile phones, such as those running its Windows operating system, said the person, who declined to be identified because the decision hasn't been announced.
While the report is getting a lot of play, it really isn't much different than what we've already been hearing: Microsoft remains committed to the Zune platform (by whatever name), but beyond that it's more telling what Microsoft doesn't say than what it does.
In a response quoted in the Bloomberg report, Microsoft did just that, damned the Zune hardware with faint praise:
"We are thrilled by the consumer excitement for Zune across many new platforms, including Windows Phone 7 and Xbox 360. Our long-term strategy focuses on the strength of the entire Zune ecosystem across Microsoft platforms."
On the Zune Facebook page, more faint praise for Zune as we know it:
Hey ZuneNation – here's what WE have to say: We're absolutely committed to providing the best movies, music, and TV show experiences through Zune on Xbox, the PC, Windows Phone 7 and Zune devices. We'll share more information about the evolution of the Zune entertainment service and Zune hardware as future plans develop.
Over at Winrumors.com, Tom Warren is speculating that while Microsoft may walk away from the music player hardware market, it may continue to encourage partners to produce Zune-like devices:
Zune hardware may not be going away altogether though. WinRumors understands that the software giant has been mulling licensing the Zune software, with its Metro UI, to third parties under an official OEM agreement. The agreement would allow third parties to manufacturer devices running Microsoft's Zune software, whether device manufacturers plan to create hardware is another story.
Perhaps it's time for some speculation of our own: we aren't going by any insider information here (well none of our own, anyway, just what we've been reading), but something is going on with Zune.  Here's how we think upcoming changes *might* play out:
The Zune brand is deprecated.  Zune services become part of Xbox Live, building on a strong brand instead of a perceived weak one.  There has been some nitpicking about what "experiences through Zune" means, maybe there will be some attempt to not cut the cord completely: "Xbox Live powered by Zune", or some such?
Zune software becomes "Windows Live Media Player", and replaces Windows Media Player and Windows Media Center in Windows 8, similar to how it did with Windows Movie Maker/Windows Live Movie Maker.  The Zune software is too good to just throw away, Microsoft needs to consolidate media players, and to continue the trend of component-izing Windows and Windows Live services
Ovi music services from Nokia merge with/complement Zune Pass services for a more consistent, expanded set of worldwide music services.  Zune's lack of worldwide presence has been largely hampered by music licensing deals, not by desire, and Nokia could bring worldwide music services up to speed (relatively) quickly.
On the subject of how the Zune Player as a Windows Phone client fits in, we're less clear.  One could be built in to "WL Media Player", but how?  And how to brand?  Or does Windows Phone (living as it does in the Entertainment & Devices org and not Windows or Windows Live) need a client of its own (or does it need one at all)?
"Zune" services aren't going away, Zune devices (the ones already in the marketplace, at least) aren't either.  The smoke that's coming from inside the halls of the Zune team sure seems to indicate that something's going on, however, and the faint praise coming from Redmond isn't helping much.  We very much doubt that Zune as we know it today will survive intact, that's for sure.