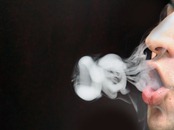 After Microsoft posted two Windows Phone update charts, Eric Hautala, General Manager, Customer Experience Engineering (wait – they're ENGINEERING this customer experience?  That explains a lot!) also posted on the Windows Phone blog, seeking to explain where the update process stands, and to tout the charts as a "new update-related resource", based on user feedback.
And boy is there feedback.  There are nearly 100 comments on the blog post just since last night, most of them insightful, and ranging from understanding but disappointed to hopping mad and disgusted by not only the process, but the decision to buy a Windows Phone in the first place.
In the post, Hautala reveals that the charts will be updated once a week, and that he is presumably "engineering" a better customer experience for the future:
Thanks again for your patience as we work to streamline our phone update process. And I'm looking forward to hearing what you think about copy and paste and the new update status tool.
Maybe if Microsoft spent less time engineering update status tools and more time shipping updates, we'd all be better off, but anyway, here's a selection of the best comments so far.  Feel free to leave your own, too:
dkb1898 So when Steve Balmer says, first half of March, then wait we want to get it right second half of March, he really means second half of March to late April possibly May, maybe later, depending on carrier testing and if we roll the "here it is" beacon out to your phone that week! Whether you delayed the update two weeks or not was no matter, Steve Balmer still lied to us to continue to string of lies that has been perpetuated with this platform since late summer 2010.
Tun32 You can't do this update any worse, you failed in communication, you failed in delivering, you failed your customers. I won't blame handset maker or carriers. It's Microsoft fault. I like the system but the way you are treating us early adopter is bad. Stop lying to us you said late March not early April or May. You are trying to blame the handset maker but if I remember well, you have strict requirement that include even the Camera button. I really regret the day I bought my windows phone.
Strider_Auz …until now, MS have been fiercely protective of having any criticism leveled at carriers, actually absorbing the hits themselves.
The latest post "Where's my update" is … actually a "Name and Shame" exercise wrapped up in an informative status update (which had not previously been provided by MS).
Contrast the AT&T recent Facebook update on WP7 Updates from today "We know you're eager to update your devices. We want you to have the best experience possible, so as soon as we have news to share on the update, we'll post it right here on Facebook."
So MS are finally doing what their carriers wouldn't – and giving us at least some schedule/update. If we want improvement from here – it will be the carrier's that will have to deliver it – given the commercial realities of the MS WP7 – Carrier relationship.
csmikle I suggest you stop calling these people "partners" if they led you to believe that you could release the update in January, then let you promise late March, and then are still testing your update.
VisagDude I'm really disappointed and you guys really messed up this process. You have really pissed off each and every one of us (early adopters). The only way you guys can really make up for this mess you have created is make sure we get the 'Mango' update as soon as possible, and it better have some mind blowing features.
On a last note, I love WP7, but I HATE you guys for letting us go through this BS.
ArcticUK Before: It's been reported that Microsoft says 93% of WP7 customers are satisfied with their device and that 90% would recommend the platform to others.
Now: I bet you won't report on satisfaction rates for quite some time.
mdoan300 Thanks for update and communication, Eric!
There are LOTS more, hopefully Microsoft is feeling the pain.  Customer Experience Engineering indeed.