April, 2011
A bit of news coming out of the Zune Insider podcast this week: Zune Support pages have been revamped, with a new landing page, easily navigated support categories (Zune software, Zune on Windows Phone 7, Zune on Xbox Live, etc.), …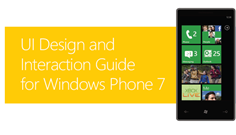 A few details are starting to filter out about how Nokia actually plans to utilize the Windows Phone operating system in its phones, beginning as early as this year and expected to ramp up significantly in 2012.
We know that …
Bing Shopping is sporting a new look today, according to a post on the Bing Search blog.  The new look features bigger images, Facebook integration (so you can get birthday reminders from within Bing Shopping!), and a new home …

While Bing, or Bing Maps for that matter, don't have the market share that Google or Google Maps have, Microsoft has been working hard to not only catch up but surpass its competitors in creating high quality photographic maps.
Today, …
Not long ago we just posted that Windows 8 will be having cloud-syncing capabilities, and today thanks to a user on MyDigitalLife Forums, who managed to get themselves a copy of the latest Windows 8 M3 Build 7955 …
Back in June 2010, Microsoft discontinued support for the Twitter connected service in Windows Live due to policy changes made on Twitter's end, and was unable to reach an agreement with Twitter since then to make it available again. However, …


We know that since the release of Windows Phone 7, many people have been asking for built-in Windows Live Messenger support, given that the "official" partner-built Messenger by Miyowa app had been lackluster is both features and integration with the …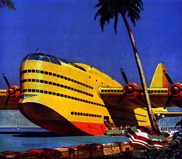 Last week we noticed a number of Twitter links to a blog post decrying Windows Phone.  Entitled "6 Reasons Windows Phone 7 is Dead in the Water", I4U News listed their top reasons why we should "abandon ship …
Back in August of 2008, Microsoft, in preparation for the launch of Bing, bought Greenfield Online, Inc., owners of Ciao GmbH, for some $486 million.  Now word is coming out that Microsoft has put Ciao up for sale, at …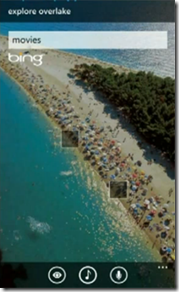 One sharp-eyed reader over at WMPowerUser.com noticed something different on a video Ars Technica posted about the new "Bing Search Extras" feature coming in the Windows Phone "Mango" update. The video briefly showed two additional buttons added to the main …
Bing released the Bing Bar in February, a quite useful tool featuring Translate, stocks, news, weather, and yes, Bing Rewards.  The problem of course is that the Bing Bar is an IE only affair, and so if you're in …
At the bottom of your profile page, there was an opportunity to leave a note. WAS, yes, the feature is no more, as cleverly noticed by Winston.

Effective April 21, 2011 the 'Notes' option on a user's (Live
…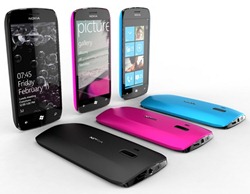 This one just came in. Microsoft and Nokia has just signed a definitive agreement on the partnership which was announced earlier in February before Mobile World Congress. According to the official press release, the partnership involves:
…

Bing has been making a steady stream of announcements regarding the connection of maps to images for quite some time now, from geo-located PhotoSynths to Streetside and StreetSlide imagery to live video in maps, the work that Blaise Aguera …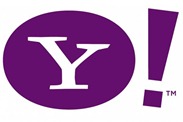 This week a couple of news items seem to suggest that Microsoft and Yahoo, while still closely linked via their Search agreement, are beginning to air their differences.  As both partners and competitors, this is probably to be expected, but …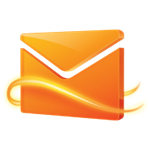 We know that Microsoft had been working on a HTML5 version of Bing, which was released to a lucky few recently. But Microsoft is slated to go "all in" with HTML5, with Mary Jo Foley received a tip today …
A couple of weeks ago, after Microsoft released a "Windows Phone Support Tool", complete with wide open dlls that allowed ChevronWP7 "homebrew" hacker Chris Walsh to create his own little NoDo updater tool, we crossed our fingers and updated our …
It hasn't been the best of launches for Windows Phone.  Starting off late last year with short supplies at launch both in the US and in Europe, a late start for the Dell Venue Pro, and then a string of …
More from the Bing/iPhone camp, the latest news comes via a tweet that there's a new PhotoSynth app now available for the iPhone.
The app allows you to capture images, create PhotoSynths, and share them to PhotoSynth.net, …
Back in November last year, LiveSide reported that Windows 8 will have cloud-based identity and roaming settings. Earlier this month through leaked screenshots of Windows Explorer in Windows 8 we saw that Windows 8 might be having Windows Live …