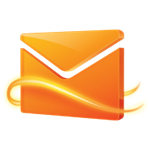 We know that Microsoft had been working on a HTML5 version of Bing, which was released to a lucky few recently. But Microsoft is slated to go "all in" with HTML5, with Mary Jo Foley received a tip today saying that Microsoft is currently working on a HTML5 version of Hotmail, slated for the Wave 5 release.
But what's surprising is that not only is it getting HTML5, but it will be getting HTML5 offline storage support. What this means is that Hotmail will function more like an application, with users being able to access their e-mails right within their browser even when they're not connected to the internet. In fact, Google also hinted back in December last year that an HTML5 version of Gmail with offline storage support is in the works, but with no concrete release date.
So what does all this mean? It means that Microsoft might be replacing Windows Live Mail (the client) with Hotmail in Wave 5. With Google also working on an HTML5 version Google Docs with offline support, we won't be surprised if Microsoft is doing the same for SkyDrive Wave 5. Clearly with HTML5, Microsoft might be having a little shift in their "software + services" strategy, inching away from the "software" side. What do you think about this? Leave us a comment below.
Thanks LiveSino.net and Zac for the heads up!