April, 2011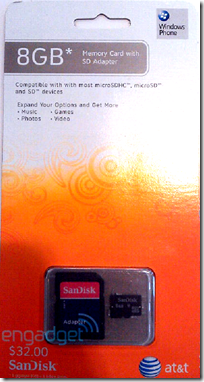 When the first batch of Windows Phone 7 devices first came out, attention was paid to the availability of the microSD card slot in several phones, particularly the Samsung Focus. Unfortunately, while Samsung Focus supports microSD card expansion, several caveats …
Screenshots of the next version of Microsoft Office – often referred to as "Office 15", have begun to surface around the web. Today TheHotFix.net leaked a brand new screenshot showing Microsoft Outlook "15" with an overhaul of the Metro user …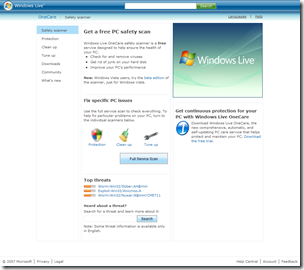 Back in November 2008, Microsoft discontinued their subscription-based anti-virus software Windows Live OneCare and replaced it with the free Microsoft Security Essentials tool. However, one of it's closely related product – Windows Live OneCare Safety Scanner, an online anti-malware scanning, …
After all the excitements from the MIX11 keynote yesterday on the upcoming Windows Phone "Mango" update, there is another piece of information coming out from one of the MIX11 Windows Phone sessions. MobilityDigest.com posted a slide from the session …
So it's been a day of great announcements at MIX 2011 today. If you've missed the Day 2 keynote this morning, it is now available on the MIX 2011 website, or you can also check out our liveblog for …

Today at Mix, Microsoft made a case for Windows Phone that was a step up from vague promises about delayed updates, side loading hacks, and low sales numbers.  After starting his part of the keynote with an apology and an …
Here we go again, get ready for day 2 of the Mix keynote liveblog!:
…
Remember WorldWide Telescope, a project started from Microsoft Research back in 2008 that went beyond the skies and mapped the universe using imagery from ground and space-based telescopes around the world? Well it seems like there's a new way …
This week we posted on Messenger by Miyowa for Android Market, and our source, Clubic.com, referred to the new app as the "first officially-endorsed Windows Live Messenger client" released for Android.  Since then, in comments, on Twitter, and in …
Today at Mix 2011, Microsoft made available the first preview of internet Explorer 10. IE10 Platform Preview 1, available for download today is the first step in delivering the next wave of progress in native HTML5 support. Web sites and …
Welcome to Las Vegas! We're happy to be bringing you our group liveblog once again, featuring Long Zheng, Ed Bott, Mary Jo Foley, Rafael Rivera, Paul Thurrott, Bob Stein, and yours truly. Feel free to join in, you can follow …

Microsoft just launched their new Bing Business Portal beta today, replacing the old Bing Local Listing Center, which allow business owners to create and manage their local business listings on Bing, all for free. With Bing Business Portal, business owners …
According to reports from French website Clubic.com, it appears that Microsoft is set to launch its first officially-endorsed Windows Live Messenger client onto the Android Market next Monday April 11th. Interestingly, unlike its iOS counterpart, this app is …
Microsoft's web developer conference, Mix, is upon us again and we'll be winging our way to Las Vegas to bring you all the latest.  Included in this year's Mix are keynotes by Scott Guthrie, with news of Silverlight 5 …
This week, to lots of good press, Bing released an app for the iPad, and today uber-geek Chris Pirillo posted a YouTube video where, well, he can't stop gushing about Bing, the app, and how with this app, Microsoft …
Getting both positive and "not yet" reports on Bing HTML5, and as luck would have it Bing HTML5 is still here, for the moment.
Some of our commenters (the ones who are seeing Bing HTML5) had the same first reactions …
After months of waiting and a few "peeks", it looks like Bing has finally turned on the HTML5 version of its "decision engine.  We've heard some rumblings about it being ready to go, but tonight for the first time …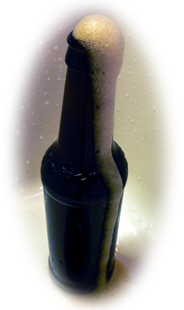 Another blog post on the Windows Phone blog, another deluge of unhappy responses.  Eric Hautala posted yesterday, imploring Windows Phone users not to resort to "home brew" solutions, and to keep waiting until your phone is officially updated.  …
Another release from Bing today, this time an app for Apple's iPad.  It's getting lots of good press from sites like 9 to 5 Mac, who call the app "amazing".  Featuring lots of big beautiful images, an emphasis …
Little bits of Bing news popping up all over: first up is news via Search Engine Land that Bing Maps is about to fire up its Streetside photo cars in Germany.  A recent court case in Germany ruled in favor …