June, 2011
Today over at Inside Windows Live, Dick Craddock walks us through some recent work, just released, on Hotmail, citing some impressive speed improvements.  By modernizing Hotmail to make better use of caching, pre-loading, and asynchronous operations, speed has been significantly improved:
Hotmail Dec 2010 Hotmail June
…
So after the Acer W4 and the Nokia Sea Ray, details about another device lined up for Windows Phone "Mango" release later this is has been leaked – the HTC Eternity. German website HTCInside leaked the details and images of the new device earlier today, claiming that …
Hey, have you checked the Bing Maps World Tour application lately? The Tour now showcases 153 locations where Bing Maps features new outstanding high-resolution aerial imagery that is being captured and published as part of our Bing Maps Global Ortho imagery program.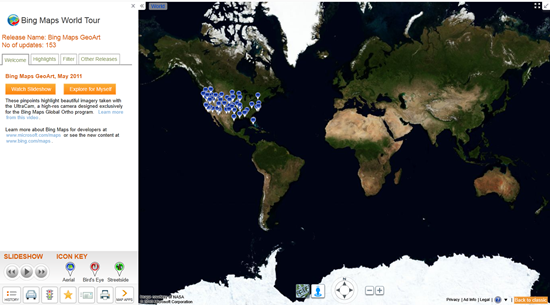 What is the Global Ortho program? …
Two months after the first release, the Photosynth Team released version 1.1. of the Photosynth app for iOS.
They've added in-app sharing via email and enhanced the saving of images to the device's camera roll with the ability to crop. Sharing with Bing Maps has also been simplified, …
Microsoft has made available to developers the second IE10 platform preview.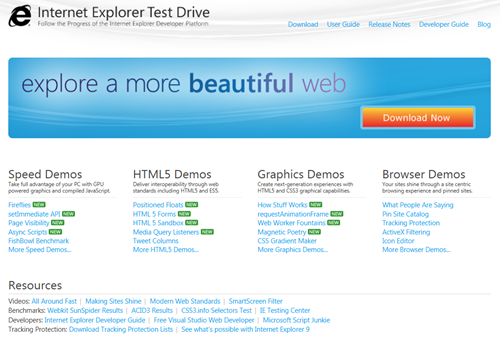 With the second Platform Preview, developers can start working with several site-ready HTML5 technologies for building beautiful, interactive Web applications with great performance and security. You can read the full list here in the IE10 developer guide:…
There's been quite a flurry of activity in Windows Phone land in the past few days, beginning with the long awaited arrival of Angry Birds, the release of a Mango build for developers' devices, lots more new apps (we'll have more soon), and just released, a new version …
Yesterday it was Angry Birds available a day early (well, after being months late), and today, developers enrolled via the Windows Phone App Hub (after paying $99) or DreamSpark members (free for students) can get "Mango" on their Windows Phones, now, according to a Next At Microsoft blog …
Last week rumours were floating around that Microsoft was to make the Mango beta release available to all Windows Phone developers via the App Hub. However, Brandon Watson, Director of Windows Phone development, was quick to debunk this rumour, saying that the beta was not due …
Microsoft first revealed custom ringtone support will be coming to Windows Phone "Mango" during the MIX11 conference in April. However as demo of the custom ringtone support was very brief (lasting only a few seconds) and the conference was mainly aimed at developers rather than consumers, not …
A new version of Microsoft Security Essentials is available, upgrading the Security Essentials version from 2.0.657.0 to 2.1.1116.0, and the Antimalware Client version from 3.0.8107.0 to 3.0.8402.0.
We weren't able to access the upgrade directly from MSE yet, but you can download and upgrade by visiting the Security …
Officially, the long awaited (and long overdue) Birds vs. Pigs game from Rovio is now available on the Windows Phone platform.  You can download it, using the Zune software, from here.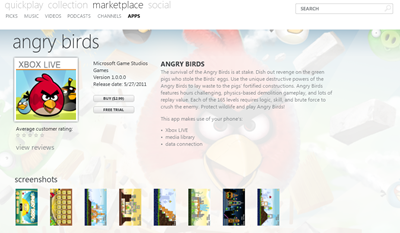 Angry Birds, the immensely popular and deceptively simple game that catapults "angry" birds at "house of …

A few days ago reports came out from Taiwanese news agency ChinaTimes.com (English version) that Ray Chen, President & CEO of Compal Communications, announced that they have signed a licensing deal with Microsoft as the first ODM (Original Design Manufacturer) to produce Windows Phone 7 devices. …

In just less than two hours (10AM EDT), Microsoft CEO Steve Ballmer is set to launch their Office 365 cloud computing service in a New York launch party. Office 365 had been available for beta testing since October last year when it was officially unveiled, and is set …
While we know that the Windows Phone "Mango" beta is not far from us (at least for developers), it appears that a copy of the dumped ROM has been leaked to the hands of WPSauce. According to WPSauce (via WMPU), the leaked ROM dump simple contains the …
Today on the Inside Windows Live blog, Dick Craddock introduced some new features in Hotmail, including new right click and keyboard shortcut functionality. What he didn't tell you about was at least two more new feature we're seeing, a live Calendar and Messenger contact list from within …
After the several rumors coming out about Nokia Windows Phones recently, it appears the first device picture of the Nokia Windows Phone has been leaked to the web. Hungarian website Technet.hu recently posted a few pictures showing what the new Nokia Windows Phone looks like, and here it …
Microsoft announced that it would purchase Skype for $8.5 billion back in May 2011, and a few days ago the US Federal Trade Commission just approved the deal. While the deal is still pending antitrust approvals from other jurisdictions, Skype still continues to develop and release their …
After Nokia and Microsoft has inked the deal back in April, We've heard quite a bit of rumors around lately about Nokia Windows Phones, said to be launched sometime in Q4 2011. Rumor has it that the first wave of Nokia Windows Phones will be launching initially in …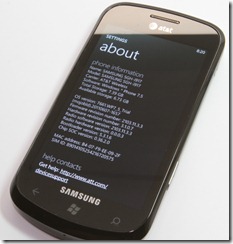 Microsoft lifted the embargo yesterday on Windows Phone "Mango", and various websites around the internet had been giving Windows Phone "Mango" beta an in-depth review, reportedly using the production devices given out by Microsoft for review purposes. You may be wondering, why the sudden release of reviews …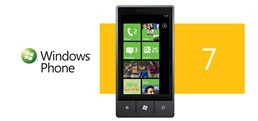 Some sort of a flood of Mango hands on reviews released tonight, and everyone from Paul Thurrott to Gizmodo to Ina Fried at All Things D to Tom Warren at WinRumors are gushing over the new update to Windows Phone, code named Mango (WMPowerUser even took the …