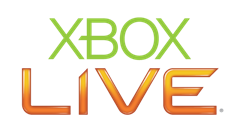 For those of you who are waiting for possible Zune-related announcements at E3 this year, well, there's no news about that yet. But what we know is that Microsoft is rumored to be bringing an IPTV service to Xbox 360 users, codenamed Orapa, by sometime this Fall.
Mary Jo Foley from All About Microsoft revealed the "Orapa" codename back in March this year, along with the "Ventura" music/video service. While we don't know much about "Ventura" yet, we have a pretty good idea about what "Orapa" is:
Orapa, in development now, is going to be a combination of Xbox LIVE and Microsoft's Mediaroom IPTV, from what I'm hearing. It would give Microsoft a way to turn TV into a service that it could deliver to Xbox 360 customers first, and Windows, Windows Phone and set-top-box customers, later.

Orapa will enable the mash-up of Mediaroom features, Xbox LIVE social features (like avatars and recommendations), Kinect sensing capabilities, and some of those forthcoming Ventura music/video services.

Via Orapa, Mediaroom users would be able to use Kinect's gesture and voice controls to control their TV watching. Xbox 360 users would get more content on their consoles.
It is also rumored that Microsoft will be unveiling Xbox LIVE Diamond, a level up from Xbox LIVE Gold, which will allow users to watch IPTV on their Xbox 360 (and potentially other devices, like the Windows Phone?). It is said that this subscription-based service will carry several channels once exclusive to cable and satellite providers. As stated by Mary Jo Foley above, this IPTV service via Xbox LIVE Diamond is also slated to come to Windows Phones soon afterwards. Will we see this by the time "Mango" ships? That will be something to find out at Microsoft's E3 press conference on Monday 6th June at 9am.
Also, just for a bit of trivia, the codename "Orapa" is actually a city in Botswana that is home to one of the largest diamond mines in the world. Now you wonder why Microsoft calls it Xbox LIVE "Diamond".