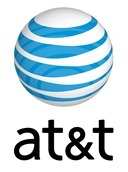 On Saturday, Ina Fried from All Things D posted an interview with AT&T's CEO Ralph de la Vega, President and CEO of AT&T Mobility and Consumer Markets, on a wide range of issues, one of which was the lack of traction AT&T Windows Phones have shown up until now.  Here's the relevant quote:
Nokia has made this huge bet on Windows Phone. One of the reasons, they have said, is to have a bigger presence then they have in many years in North America. How interested are you in adding them to your lineup.

De La Vega: We already have Windows Phone 7 in our lineup. We actually like that software very, very much. It hasn't sold as well as Microsoft or us would want it to, but I think having the Nokia hardware capability with the Microsoft software capability is a really good combination. They have to prove it by bringing some great devices to market. But I would love to have a great Nokia device with Microsoft Windows Phone 7.

Windows Phone 7, is it a hard sell, or are their features that are missing?

De La Vega: Keep in mind this is the first product that Microsoft has come out with since Microsoft redid their OS. I think for the first thing out of the chute it is pretty good. I think they just need to make it better. If you listen to what Steve Ballmer is saying (Mango, the next version), is going to add about 500 features. I think they are going to make it a lot better. Giving customers more application choices, having a bigger app store with more functionality on the phone, I think that is all that it needs.

Actually, I loved Windows 8. That looks a lot like a Windows Phone screen, with the tiles. I think that's a huge win for Microsoft. Now they have their same look and feel on their PCs and tablets as they have on their smartphones.
Since the interview, a number of sites have been collecting stories of how potential Windows Phone buyers have been treated at AT&T, and at other stores.  Neowin posted on the interview, and has almost 120 comments as of this writing, many complaining about the treatment they received from AT&T.  One example, day2die commented:
It might help if AT&T representatives actually sells Windows Phones to customers instead of criticizing them.

Hell, some of these people don't even know the difference between Windows Phone and Windows Mobile while others are just straight Android fanboys.
…and then replied to another comment calling his statement into question
Not exactly. My friend said that my Samsung Focus is "awesome" and he went with me to the AT&T Store to purchase one. He said that he wants the Focus, but the representative immediately point him over to the HTC Inspire.

After he insisted that he want a Samsung Focus, the representative flat out refuse to sell him one and he has to buy the Focus from AT&T's website.
Robert McLaws, a developer and blogger, has experienced similar treatment, enough so that he's started an online OneNote collection of poor Windows Phone sales behavior (you have to "friend" Robert on Windows Live to be able to add to the document).  A post on WP Central about Robert's collection currently has almost 40 comments, again, with commenters reliving their horror stories of trying to buy a Windows Phone.
We said before that we think of the current Windows Phone as a "beta", both in its feature-set and in the way it's promoted and marketed.  It's certainly also true that aside from dedicated Windows enthusiasts (and/or the kind of people who read and comment on tech news sites), there probably hasn't been a lot of interest in Windows Phones, so retailers may be reluctant to push something that isn't popular.
As it stands now, even after Mango, Microsoft is going to have a hard time selling Windows Phones if the retailers are all pushing Android.  Would Windows Phone be doing significantly better if retailers did a better job of selling it?  Can Microsoft pull off the kind of back room deals they're famous for to coerce persuade retailers to push Windows Phones?  What do you think, with Mango, can Windows Phones sell themselves?