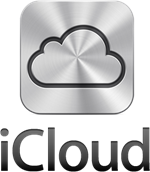 Yesterday Steve Jobs gave us the most detailed view so far of Apple's iCloud, a file sync/backup/sharing service coming to iOS (read: iPhone, iPad) this fall.  Microsoft similarly has been revamping SkyDrive, placing it more firmly at the center of its consumer cloud services, and planning a more seamless experience for SkyDrive and Windows Phone with the upcoming Mango update.  We're expecting to hear more about Microsoft services like MyPhone and Live Mesh, too, all part of the Microsoft syncing/cloud storage ecosystem.
Today, Mike Torres recaps what's currently available with SkyDrive in a post on Inside Windows Live, and what's upcoming with Mango.  Of course we've also been telling you about how SkyDrive will become more of a centerpiece with Windows Live Wave 5, showing up in the header, with a single entry point for all your cloud based files.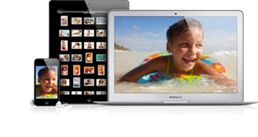 (From What is iCloud? on Apple.com)
So which service is better?  Of course first of all it depends on which "ecosystem" you're invested in, but if you're looking to get into the smartphone market, cloud based services could be a tipping point in whether to go Apple or Microsoft.  Let's take a look at some of the key features of both services:
Music
Afraid there just isn't much comparison here, at least in terms of popularity.  Apple owns the online music biz, and iTunes dominates the space.  New features in iCloud will, for the first time, allow users to re-download purchased music for any of your Apple devices.  PC World describes the service as part of a slideshow on what's new in iCloud:
Any apps you purchased will be available for redownload on any iOS device via a purchase-history menu, and you can have iCloud automatically push new purchases to all your devices. iCloud includes 5GB of free cloud storage for Mail, Document Storage, and Backup. Purchased music, apps, and books, as well as Photo Stream content, do not count against the storage limit.
iCloud doesn't store your music in the cloud, it stores your iTunes purchase history, and for an additional $25/year, you can scan and match all of your music, purchased anywhere, and if it's in iTunes, you'll be able to download those songs to any iOS device you own.  This is somewhat brilliant, we think, as it saves Apple from being a depository for millions (billions?) of copies of the same music, instead serving music out of a central repository to anyone with the proper access.
At the same time, the Zune approach, with Zune Pass (and others like Skype's Rdio, Spotify, MOG, and others) moves away from the music purchase model altogether, giving you access to all of the music available to the service, for a fee.  We've even seen hints of a SkyDrive music experience.  If you've purchased lots of music on iTunes, well you're kind of locked in (that's the whole idea).  But, as Frederic Lardinois asks at SiliconFilter.com, is the music purchase model outdated?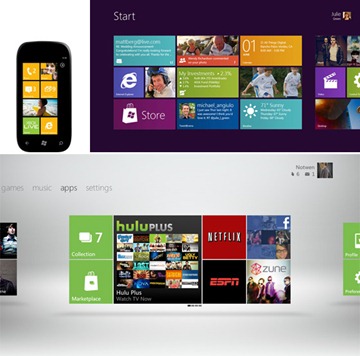 (From Paul Thurrott's Three Screens: Celebrating Microsoft's Cohesive New User Experience Strategy)
Backup
iCloud is going to back up all your iOS devices with all your Apple stuff: calendar, email (well me.com email), contacts, (iWork) documents, Apps, and iBooks.  Steve Jobs says "you won't have to do anything".  Well, except totally buy into the Apple system, that is.  SkyDrive, and what we believe to be coming in MyPhone "version 2", isn't so restrictive.  We're still waiting to hear about what Microsoft has in store with Live Mesh, too.  Hotmail has made great strides in integrating other email services like Gmail, and is one of the biggest email services in the world (does me.com even rank?).  Windows Phone can treat contacts from other services, including Facebook, the same as Hotmail or Exchange contacts, and we're coming to the documents part of the equation…
Documents
The new SkyDrive (some pundits are saying we'll be seeing it in June, but we're still waiting) is going to allow 25gb of storage for all your files, all accessible in one place.  Photos, Office docs, PDFs, music (how this plays out is yet to be seen), any kind of file you want, can be stored in the cloud.  Accessed from anywhere (just about literally anywhere, all you need is a browser, or even an iPhone app like OneNote for iPhone), and depending on what the "SkyDrive application" that Brian Hall mentioned last week turns out to be, SkyDrive files may be far more easily managed from your PC or your devices.
iCloud takes a much more restrictive approach to Documents, too.  The docs are restricted to iWork documents; Pages, Numbers, and Keyword (and really, who even uses those?).  No word on even syncing Office for Mac documents.  In any case, SkyDrive will be far more open and accessible, no matter what kind of files you're storing.
Photos
As we've moved from a totally PC centric world to one where devices made and used almost entirely for consumption and not creation (the iPad is a great example), the one area where consumers continue to create, and create prolifically, is with photos.  Digital photography was big before the advent of the iPhone and other smartphones with built in cameras and easy access to web upload, but now it's REALLY big.  Those photos can become priceless, and a sure fire way of making sure we can not only capture, but keep our precious memories is ever more important.
iCloud takes an interesting approach to photo storage.  Photos are synced between all your devices and on iCloud servers, with some caveats.  Your device will retain the last 1000 photos you took, although you'll be able to create folders and keep your favorites on your devices.  iCloud will store the last 30 days of your photos – enough time to share new experiences and get them synced to your Mac, but after that, they'll be replaced by newer photos, apparently.  No word on permanent cloud storage, even as a paid alternative.
SkyDrive on the other hand gives you 25 gb of storage to do with what you want.  Seamless sync isn't possible (yet, will it be coming?), although you can choose to automatically upload photos from your Windows Phone to SkyDrive (or to Facebook, for that matter).
The Experience
Apple has built an easy, elegant solution with iCloud, with the usual provisions: you buy totally into the Apple ecosystem and you do it their way.  If you do, iCloud is going to make your life quite a bit easier, and at the same time be manageable for Apple, who even as they are making huge investments in data centers, are very much late to this game.  Amazon, Google, and Microsoft all have far more experience and far more hardware invested in cloud based services, but Apple's unique approach to music and photos storage may just be a smarter way to do cloud storage (as long as you do it their way, of course).
Microsoft, with Windows Phone, SkyDrive and Hotmail, can even now provide similar services to Apple, but lack the simplicity and elegance.  Sometimes better features aren't better, if they don't work seamlessly well together.  With Windows Phone Mango, a new SkyDrive, and Windows Live Wave 5, all expected to arrive at about the same time as iCloud and iOS 5, will we get better features AND a seamless experience, and will it make a difference in the marketplace?