June, 2011
For those of us used to months long "rollouts" of Windows Live features, today's SkyDrive update, thankfully, seems to have showed up for just about everyone, all at once.
We were initially given a 2pm PDT embargo time, and then …

LiveSide exclusively showed off the first screenshots of the new SkyDrive back in May. A few weeks ago, we also saw further screenshot leaks giving us a glimpse of what's to come. Today, Microsoft officially unveiled a major update to …
The ChevronWP7 team, consisting of Long Zheng, Rafael Rivera and Chris Walsh, released a Windows Phone 7 Unlocker Tool back in November last year, allowing users to developer-unlock their WP7 devices for free. This tool was then quickly pulled by …
According to reports from Reuters, Microsoft has won antitrust approval from the US's Federal Trade Commission for their acquisition of Skype for $8.5 billion announced back in May 2011. The transaction was granted on June 16, 2011 and …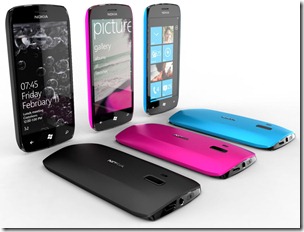 A few news is coming out recently in relation the first wave of Nokia Windows Phones due to be launching around Q4 2011. AllAboutPhones.nl (via WMPU) reports that Victor Saeijs, Vice President of Nokia Europe, told attendees at the …
Two highly popular apps for Windows Phone 7 were released on the Windows Phone marketplace today. The first app, Evernote, had been available on other mobile platforms for quite a while. For those who doesn't know what Evernote is, …
Microsoft just announced on their Windows Phone Developer team blog that their Internet Explorer Test Drive website now has a mobile companion, available here, which seems to coincide nicely with the availability of Windows Phone "Mango" developer handsets sometime …
Microsoft recently silently renamed their Mobile Communications Business (MCB) division, which was responsible for the development of all Windows Phone-related products (including Windows Phone 7 as well as Windows Mobile 6.x). As spotted on Andy Lee's corporate profile page, …
Looks like we missed out on some excitement yesterday (excuse us, we all have a day job too). Microsoft Research launched Kinect for Windows SDK Beta yesterday with a launch event that could be followed live on Channel 9.…
Thanks to a couple of tips it looks like Hotmail has a bit of a new look and at least one new feature.  Last week we showed you that the new consolidated header for SkyDrive is already appearing on "Hotmail …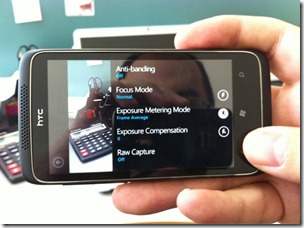 News broke out from WinRumors.com that Microsoft is planning to make available Windows Phone "Mango" developer handsets to people's hands as early as next week. It is said that the these handsets will be given out in several rounds, however, …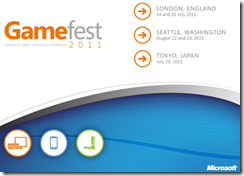 Another one of the 500 features for Windows Phone "Mango" has slipped out of Microsoft today. Microsoft today announced the Gamefest 2011 conference, aimed at developers focussing on game development on the PC, Xbox, and Windows Phone, which will …
One nice thing about Bing, you can learn a lot about what's (potentially) coming next as features are tested in various regions and markets around the world.  We've seen early testing as far back as the Live Search home page …
Messenger Connect provides a way for websites and applications to access and take advantage of elements of Windows Live, such as access authentication (Live ID), user profile information, and connection to Windows Live services like Hotmail, Messenger, Calendar, Photo Gallery, …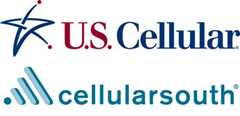 With Windows Phone 7 now finally available on the four major US carriers – AT&T, T-Mobile, Sprint and Verizon, Microsoft have not been resting in getting their phones onto other cellular networks. Just recently, news came out that the Windows …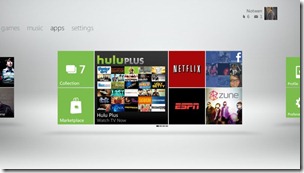 If you thought the news for Xbox LIVE at E3 earlier this week wasn't enough, then you'll probably be excited to hear that Microsoft's entertainment strategy doesn't stop with the Xbox 360 or the Windows Phone. Seattle Times managed to …
Following the help for iPhone developers to port their apps to Windows Phone, Microsoft now also helps out Android developers to port their apps.
They've just released the following package containing:
Ever wanted to get Twitter statistics inside Microsoft Excel 2010? Now you can with Microsoft Analytics for Twitter.
Microsoft Analytics for Twitter allows users to query Twitter (i.e. Tweeters, #hashtags, @mentions & keywords) and get dashboard views on Twitter statistics …
Along with the news about the new "honey badger" update to Bing Webmaster Tools, and a new Bing Toolbox including advertising, developer, and Bing Business Portal links, Andy Chu from Bing also announced an update for Bing Mobile, which …
In an email to Windows Mobile 6.x users today, Microsoft revealed that they will be shutting down the MyPhone service, and beginning to move current Windows Mobile 6.x MyPhone content to SkyDrive, beginning August 7, 2011. Here's a portion of …