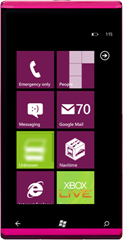 A few days ago we just reported several rumored details about Fujitsu's new Windows Phone "Mango" device, said to be based on their REGZA line of smartphones. Today, the Japanese news agency NIKKEI reported that the first Windows Phone "Mango" device, the IS12T (Toshiba-Fujitsu TSI12), will launch in Japan as early as August 2011 via the au KDDI network. Here's a translated excerpt from the NIKKEI article:
KDDI's Windows Phone 7 model to debut in Japan, produced by Fujitsu-Toshiba Mobile Communications
July 16, 2011 2:06

KDDI (au) will be releasing a new product based on Microsoft Corp. (MS) new smartphone OS "Windows Phone 7" towards the end of August. Windows Phone 7 is the first full-fledged smartphone OS from Microsoft, and the product would be the first of KDDI in Japan. Microsoft will provide free services such as cloud data storage, aiming to catch up with Google smartphone OS in the Japanese market.

The new KDDI "IS12T" model is manufactured by Fujitsu Toshiba Mobile Communications. Waterproof with a 3.7-inch LCD screen, the price is expected to be around 30000-40000 JPY (USD $380 – $505). The phone will be jointly announced with KDDI in the coming month.
In fact, rumors about the Fujitsu-Toshiba's new phone IS12T (TSI12) was revealed as early as March this year via Japanese blog NewStrider (via Nanapho.jp). Back then it was said that the phone will feature Qualcomm's MSM8655 chipset and loaded with Windows Phone 7. Nanapho.jp also noticed that the phone had passed FCC and Bluetooth clearance, and the FCC report shows that the phone will support GSM900/1800/1900 and CDMA2000 networks: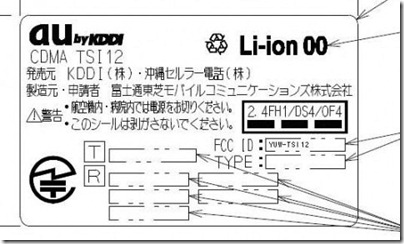 The August release date certainly came to us by surprise, but it does coincide with previous reports saying that Imagine Cup finalists will be receiving Windows Phone "Mango" devices "by September". However, notice that the NIKKEI article only states that the phone will be coming to the Japanese market towards the end of August, and no news indicates whether or not the phone (or any other Windows Phone "Mango" devices) will be released outside Japan during this timeframe.