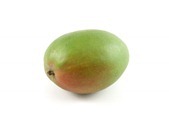 Microsoft made it official this morning, the latest version of the Windows Phone operating system, code named Mango, has been released to manufacturing.  Mango includes some 500 new features (MobileTechWorld has a list, via Mary Jo Foley), and will be the first version installed on new Windows Phone devices coming most notably from Nokia, but also from ZTE, Acer, and Fujitsu.  Current Windows Phones, from the likes of Samsung, HTC, Dell, and LG will be updated free of charge, but depending on the carriers and manufacturers testing and deploying the updates, something that didn't go so smoothly with the last update, code named "NoDo".
We've been playing with a developer build of Mango for a few weeks now, and it does include some noticeable improvements, including multi-tasking, a much improved Bing experience, IE9 for Mobile, Zune Smart DJ, and many more.  But the work of selling Windows Phone has less to do with a new set of feature improvements (we've been generally happy with our Samsung Focus, even before Mango, as have most Windows Phone owners) than it does turning perceptions around that Microsoft has not and can not compete against the likes of Apple's iPhone and Google's Android.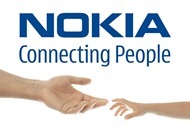 Microsoft scored what seemed to be a major coup early this year when Nokia, led by former Microsoft executive Stephen Elop, likening the current Nokia Symbian and Meego smartphone platforms as "a burning platform", and announced a switch to Windows Phone, with the first phone, code named "Sea Ray" due this year.  Since that announcement, however, Nokia has had two brutal quarterly earnings announcements, and many tech pundits and financial analysts are wondering if the switch isn't coming too little, too late.  Nokia needs to make a strong push with Windows Phone, and soon.
Microsoft's main competitor, Apple and the iPhone, shows no signs of slowing down, and is set to release the iPhone 5 as early as September, in direct competition with (if not a head start on)the Windows Phone Mango release.  Microsoft faces a hard uphill climb against Google and Android, too, although there are some indications that manufacturers and carriers may be curbing their enthusiasm for Android a bit, as the threats of patent litigation and or licensing requirements push the cost of Android up significantly from free, ironically with at least some of that licensing money headed to Microsoft.
And it's not only Google and Apple that Microsoft is fighting against, as Windows Phone has faced a lukewarm at best reception from mobile operators, and there's lots of anecdotal evidence that Windows Phone gets very little support at the retail level.
But we've long known that Microsoft faced a daunting task after it held on too long to Windows Mobile, mistakenly believing that the corporate world would never allow the insecure iPhone into an enterprise environment.  Microsoft likes to talk about making bets, but they made the wrong bet here, and it has cost them dearly.  Still, it's back on solid footing with Windows Phone Mango, has created some buzz if not sales, has an energized if not desperate Nokia behind it, along with a group of manufacturers bent on competing with iPhone, but now maybe not quite so sure about Android.
For Windows Phone to succeed, surely it needed Mango, but that's only the beginning.  Now the work begins.