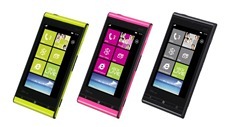 This morning, as promised, Microsoft released an updated version of Windows Phone Mango, available to developers who are willing to shell out $99 for an App Hub membership, allowing them to submit apps for Windows Phone.
Although Mango was released to manufacturing and OEMs yesterday, this new build (7712) for developers turns out not to be the final build, according to the Windows Phone Developer blog post:
For the folks wondering why we're not providing the 'RTM' version, there are two main reasons. First, the phone OS and the tools are two equal parts of the developer toolkit that correspond to one another. When we took this snapshot for the refresh, we took the latest RC drops of the tools and the corresponding OS version. Second, what we are providing is a genuine release candidate build, with enough code checked in and APIs locked down that this OS is close enough to RTM that, as a developer, it's more than capable to see you through the upcoming RC drop of the tools and app submission. It's important to remember that until the phone and mobile operator portion of Mango is complete, you're still using a pre-release on your retail phone – no matter the MS build.
While the post doesn't go into details about what has changed from 7661 to 7712, Tom Warren at WinRumors.com has been busy digging around and points out that Twitter integration (which was present but not working in the previous build) now works.  You just need to connect Twitter to Windows Live (through the settings) to allow Twitter to appear in your People Hub.  Tom posted a quick video on the integration, which included the ability to filter People Hub accounts (ie: turning on or off Twitter integration).
Windows Phone seems to be gaining a little momentum with the RTM announcement, the introduction of Japan's first Mango phones, and now the updated developer tools.  Of course it won't mean much if Microsoft can't generate some sales, but it's encouraging, at least.
Update: WMPowerUser is compiling a list of changes, including a new UI for Visual Voicemail, a new splashscreen with the "Metro-ized" Windows Phone logo, and Twitter.  Notice anything else new?