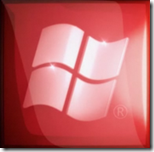 Microsoft only just announced the RTM (Release To Manufacturing) two weeks ago, pending OEM and carrier testing before it gets to the hands of consumers. However, for Microsoft employees, they had been quite lucky as Microsoft started offering their employees the ability to update their phones to the RTM "Mango" Build 7720 yesterday. According to WPCentral, Microsoft employees were able to take their phone to a Device Lab on-campus and have it flashed to the finalized RTM version of "Mango".
It's only been a bit over a day, and it seems like the tools and software used to flash devices to the RTM version of "Mango" has been leaked to the internet. Over at XDA-Developers, the files had been uploaded onto file-sharing websites, complete with instructions on how to use the tools. According to the forum thread, devices currently on the NoDo build (7392), Mango Beta build (7661), and the Mango Beta Refresh build (7712) should be able to use the tool to update their phones to the RTM Build 7720.
Based on the forum thread over at XDA-Developers, the update was reported to be working on most devices, however few users have had troubles getting the tool to work. It's also said that the tool updates the Zune software to 4.8.2134.0 and updates the phone back to the "retail channel", with reports saying that after the update they are now receiving OEM updates that they haven't been getting on the developer Mango Beta builds. However, nothing is confirmed, and there may be a chance that it will leave your devices in a state that's not updatable to the official "Mango" release later this Fall.
Apparently the build does not offer any significant improvements or additional features over the Mango Beta Refresh (Build 7712). But if you do not wish to wait, please do it at your own risk and make sure you keep a safe copy of the backup of your device. The full instructions are over at XDA-Developers.