Following the recent leak on HTC Eternity – rumored to be sporting a front facing camera and a large 4.7" screen, details about another lower-end HTC Windows Phone 7.5 device had surfaced today. The new device is said to be called HTC Omega, and is rumored to sport a 3.8" Super LCD display, 1.5GHz processor, 16GB of storage, 8MP camera, as well as a 1.3MP front facing camera. There is proof of the device's existence via Occasional Gamer's game stats, and today a press image of the actual device was leaked by Pocketnow.com, shown below: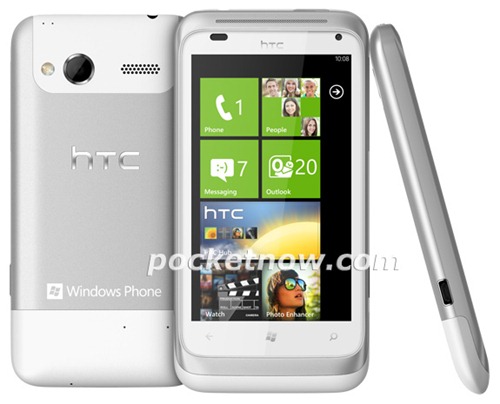 The press image of the device confirms that this device will feature a front facing camera, which was also promised recently during a TechEd New Zealand presentation. The presenter mentioned that apps such as Skype and Lync Mobile will be able to take advantage of the front facing camera, and there are plans to integrate these right into the Messaging hub in the future. We've also seen a new front/back camera switch button in Windows Phone "Mango" recently, confirming that upcoming phones will support a front facing camera. Check out the screenshot below: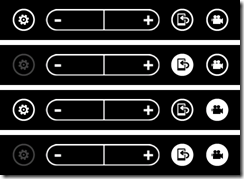 So when will we see both the HTC Eternity and HTC Omega? Rumor has it that HTC will announce these new phones during their September 1st event to be held in London, Madrid, Berlin, and Paris (thanks WPCentral), which is only less than a week away! There are also reports that Samsung is due to make some "big announcements" on the same day, although we're inclined to think that it'll be Android-related. But hey, we don't mind a few surprises here!