August, 2011

In a rather surprising move today, Google and Motorola Mobility jointly announced that they have entered into a definitive agreement under which Google will acquire Motorola Mobility for $12.5 billion in cash. Below is an excerpt from the official press …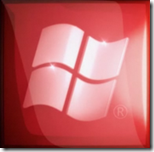 Microsoft only just announced the RTM (Release To Manufacturing) two weeks ago, pending OEM and carrier testing before it gets to the hands of consumers. However, for Microsoft employees, they had been quite lucky as Microsoft started offering their employees …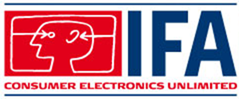 According to Pocket-Lint.com, Microsoft's latest version of its Windows Phone operating system, code named Mango is set for release on September 1st, just in time for the IFA Consumer Electronics Show in Berlin on Sept. 2-7.
Note that …
News have been popping out from all over the internet today about Nokia, Windows Phones, and how the two will work together in the near future. First we have news coming from AllThingsD.com who recently had an interview with Chris …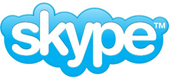 In an interview with Forbes, Skype VP/GM of products and marketing Neil Stevens provided for the first time a bit more detail about how Skype will fit in with Microsoft once the 8.5 billion dollar acquisition deal is approved …
Charlie Kindel, known to most of us through Windows Home Server and later Windows Phone, is leaving the company after 21 years, to start his own company.  Apparently, as Ed Bott says, he's "slashdotted himself" in the …
OK so we can't wait till next month and Build/Windows, when hopefully the veil of secrecy that seems to be over everything from Silverlight and .Net to Windows and Windows Live is lifted.
Until then, we can speculate, of …
Just a few months ago, we first heard words about the next next version of Windows Phone OS update, rumored to be codenamed "Tango", fitting nicely with the naming convention ending with an "o". Last week a new post-"Mango" …
If you use an HTML5 enabled mobile browser (iPhone, Android, RIM), today marks the first time you can get mall maps and map search from m.bing.com, according to a Bing Search blog post.  The features have been available for …
A couple of posts of interest on the Inside Windows Live blog this week, both involving Hotmail.
The first, one we held back on posting yesterday as it wasn't working yet here (and still isn't, fully), has to do with …

Yesterday, a bit of a buzz was created when the unwired showed off their invitation to a Nokia/Microsoft party at Gamescom in Cologne, Germany, on August 17th, and everyone (us included!) hoped that maybe we'd be getting some news about …

We have to admit, as much as we like our Windows Phone for games and music, we're missing the ol' Zune HD a bit (sold it to help pay for the fancy new smartphone!).  So it's with a bit of …
Remember back in February, when Brandon Foy's Windows Phone ad concept video went viral?  For a quick refresher, here's the video:
[youtube_video]VHkPiU9YAQk[/youtube_video]
We liked it a lot, and so did some folks at Windows Phone, who brought Brandon to …

Microsoft and Nokia have sent out invitations for a party in conjunction with Gamescom, "the world's largest trade fair and event highlight for interactive games and entertainment", according to a post at theunwired.net.  Promising an evening to remember …
TMO News got their hands (or at least a camera) on some stickers purportedly making their way to TMobile stores in preparation for 4G versions of Windows Phones: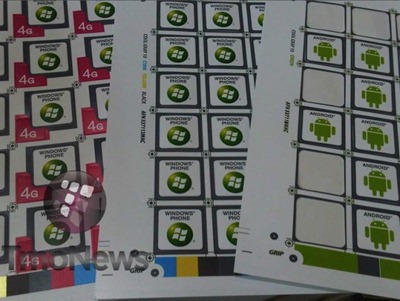 TMO News notes that the only 4G Windows Phone they're aware …
Microsoft recently released a new version of Messenger Connect, allowing developers to integrate elements of Windows Live ID, Hotmail, Messenger, and SkyDrive into their own applications.  Today, in a post at Inside Windows Live, they've announced a series of code …
Windows Phone "Mango" is full of surprises, and the build we've been playing around isn't even the final build yet. A few days ago we told you about Windows Phone "Mango" being able to stream both music and videos from …