HTC announced two new Windows Phone devices today, the aptly named Titan, and the Radar.  Notable in the two phones is the inclusion of front facing cameras, although with no immediate applications to take advantage of them to start (aside from Windows Phones' camera app, of course).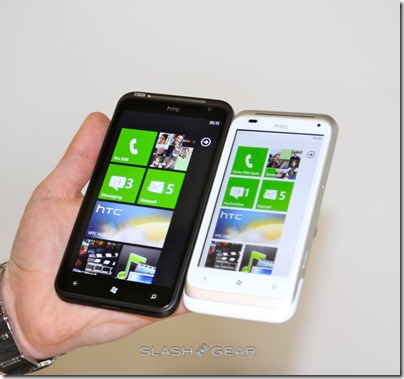 (image credit: SlashGear)
The Titan, a 4.7" monster, and the silverish Radar, will also come with dock accessories, according to Engadget: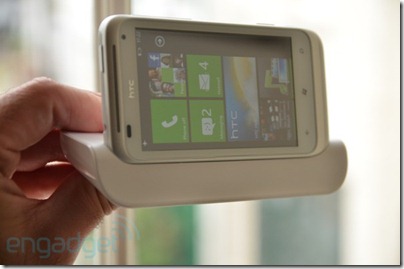 In a post on the Windows Phone blog, Joe Belfiore hints at new capabilities for the now officially announced front facing cameras:
A lot of you have asked us whether Mango will support front facing cameras—and now that these HTC phones have been formally announced, I can confirm officially that Mango does support these. We've included support for "switching to FFC" for photo/video shooting into the native camera experience and we've added API support to the application platform so ISVs can build all kinds of interesting apps using the FFC. We'll have more announcements on some of the specific apps that will take advantage of this capability a little later on.
Skype, anyone?
No word yet on timing or carriers, stay tuned…