Some sharp eyes over at WinRumors who have spotted a BUILD session to be held today detailing how developers can build Xbox LIVE games for Windows 8. Here's what the description of the session says:
Xbox LIVE, Microsoft's premier entertainment service, is coming to Windows 8. Whether you are developing a game or another kind of entertainment app for Windows 8, Xbox LIVE can help your app stand out in the crowd and help engage and delight users. You will learn about how to implement our well-loved features like Achievements, Multiplayer, Avatars and Community and brand new ones like roaming storage and profiles.
Indeed, during the Day 1 keynote at BUILD, we caught a quick glimpse of the new Windows 8 Start screen showing the Xbox LIVE tile together with some Xbox LIVE games pinned to the Start screen: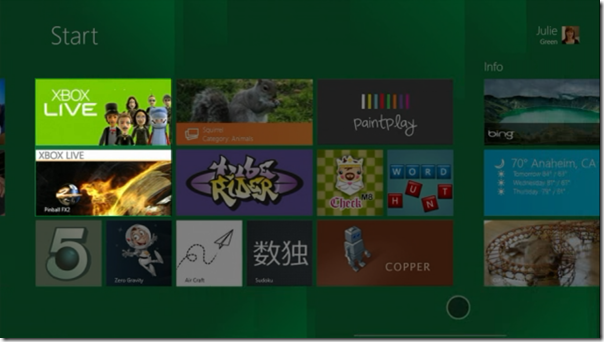 Later on, Larry Hryb, also known as Major Nelson, wrote on his blog confirming that Xbox LIVE will be coming to Windows 8. Here's what he said:
We are confirming that we will be bringing Xbox LIVE to the PC with Xbox LIVE on Windows. We are very excited about Xbox LIVE coming to Windows 8. Xbox LIVE brings your games, music, movies, and TV shows to your favorite Microsoft and Windows devices. Bringing Xbox LIVE to Windows 8 is part of our vision to bring you all the entertainment you want, shared with the people you care about, made easy. At BUILD we are showing that it is easy for developers to create games for Windows 8 that take advantage of the power of Xbox LIVE. We have much more detail to share about the capabilities of Xbox LIVE on Windows and look forward to the opportunity to do so in the near future.
He also posted a screenshot of the new Xbox LIVE app on Windows 8, greatly resembling the new Xbox 360 Dashboard update coming this holiday season: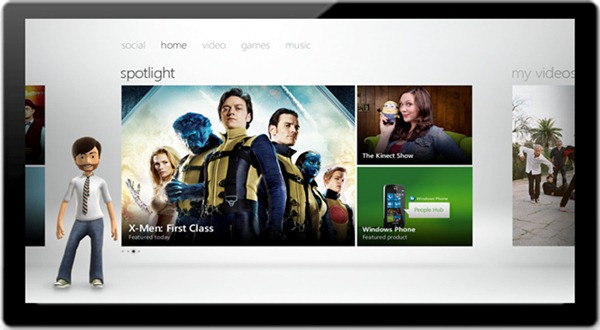 With Games for Windows LIVE merging into Xbox.com, there were many speculations previously about Windows 8 having Xbox LIVE integration. This news pretty much confirms these rumors, and with Microsoft previously confirming that Xbox LIVE will be the entertainment service for Windows 8, Microsoft is realising their "three screens and the cloud" vision with Xbox LIVE.