A few days ago we just saw the Bing team enabling an HTML5 video background on the Bing.com homepage. Well it appears that a few other HTML5 features are also gradually rolling out on Bing. One of which is the collapsible Bing header when you scroll down the search results page: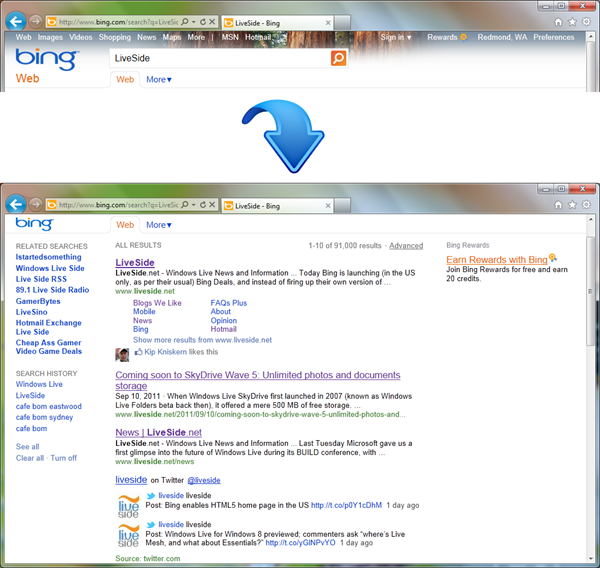 We also noticed the HTML5 style page transitions when navigating between Bing pages, well, at least for the normal "Web" search results pages for now. It doesn't seem like it works on the other types of pages like News, Video, or Movies, but we believe this might be rolling out soon. We certainly hope the other HTML5-enabled features are coming soon too, such as those shown off back in March this year.
If you have an HTML5-enabled browser, you can check it out for yourself by going to Bing.com. Let us know if you find any other HTML5 features!