September, 2011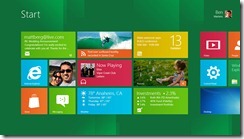 Yesterday, Corporate Vice President for Windows Live Engineering Chris Jones, in a post entitled "A preview of Windows Live for Windows 8",  expanded a bit on new Windows Live apps "based on Metro principles" and "targeted at Windows …
Today at Facebook's F8 conference, Mark Zuckerberg is unveiling some major new changes to Facebook, including the introduction of Timeline, a new way to curate and share your life, via Facebook.
One of the filters available in Timeline is Maps, …
Bing Rewards (or more officially, the Bing Rewards US Preview), a way for Bing users to earn points for searching on Bing or clicking on special searches to earn more points, is celebrating its first birthday today with a special …
Following the launch of Adaptive Search last week, the Bing team has just announced another feature – Action Buttons. Currently, Bing lets users get things done faster on a website by offering "deep links", which are links surfaced in the …
A few weeks ago we received an invitation to "forget everything you thought you knew about Hotmail" and to attend a special event on October 3rd to give Hotmail, "reinvented from the ground up", a second look.  Well today, as …
Lots of news about Bing this week, and no, there still haven't been any announcements about Bing HTML5, even after Build.  Everyone from disgruntled former employees to CNN Money to Google exec Eric Schmidt have been weighing in on the …
Microsoft and Nokia worked together to provide a package that will guide Nokia Symbian Developers to learn Windows Phone development.
The package includes:
The "Windows Phone Guide for Symbian Qt Application Developers" white paper, about 100 pages
…

A couple of weeks ago, on September 8th, a number of Windows Live Services, including Hotmail and SkyDrive, became unreachable via their respective domain names for a period of from less than two hours to many hours, depending on how …
Last Tuesday Microsoft gave us a first glimpse into the future of Windows Live during its BUILD conference, with Chris Jones, Corporate Vice President of Windows Live, demoing several Windows Live Metro style apps on Windows 8. Unfortunately these …
Arriving in Anaheim earlier this week, we simply weren't quite prepared for what we heard in our day long "reviewer's workshop" on Monday, in the keynotes, and in getting someh hands on time with Windows 8 running on a touch …
Bing had been continuously innovating its search algorithms for its decision engine to compete in the search market, striving to bring a more personalized and natural search experience to users. Today the Bing team announced that they are rolling out …
One of the most wanted app that's missing from the Windows Phone marketplace is finally coming soon! WhatsApp, a popular multi-platform instant messaging app, had been made available on iOS, Android, Blackberry, and even Nokia Symbian platform, however there had …
Our friends from WP Dev Podcast are right up the street about to begin live podcasting our little Build soiree, the Build Blogger Bash.  Check it out and see you there!
Popout Chat Window
…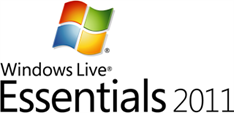 This week at Build, we've heard about changes upcoming to the way mail and messaging will work in Windows 8, perhaps putting a Windows Live Messenger client and Windows Live Mail out of business, once you've moved over to …
Some sharp eyes over at WinRumors who have spotted a BUILD session to be held today detailing how developers can build Xbox LIVE games for Windows 8. Here's what the description of the session says:
Xbox LIVE, Microsoft's premier entertainment
…
As part of the announcement at the BUILD conference today, Microsoft announced a new SDK and accompanying REST APIs for Windows Live. Originally named "Messenger Connect", the new developer tools have been expanded in scope and is now renamed "Live …
Welcome back!  Damaster has been doing great at keeping you up with the Windows Live news from Build, and we're back with the Day 2 keynote, which is expected to be focused on cloud services, the new Visual Studio tools, …
So just over 24 hours ago, Steve Sinofsky took the stage at BUILD and unveiled to the world Microsoft's next version of their operating system, Windows 8. As part of the keynote, Steve invited Chris Jones, Corporate Vice President for …
Early this morning we just posted about what we know about Windows 8 and the future of Windows Live, and now Microsoft's Harrison Hoffman, Product Manager on the SkyDrive team (and one of the early founders of LiveSide), posted …
It's the first day of Microsoft's BUILD conference, and by now I'm sure you've all seen Steven Sinofsky's keynote demoing the next generation of Windows, codenamed Windows 8. One of our biggest question before the BUILD conference was: what role …