October, 2011
While browsing Hotmail Calendar today, something caught our sharp eyes as we noticed some very subtle changes to the Windows Live header. But having seen this before in internal Windows Live testing sites, we immediately realised that the service had …
I recently went to a Hotmail briefing and as many of you know I asked you to send me questions that you want the Hotmail team to answer. Well I asked as many questions as I could (over 20) …

Last Wednesday at Nokia World Stephen Elop, CEO of Nokia, finally unveiled to the world the first fruits from the Nokia-Microsoft partnership – the Nokia Lumia 800 and 710. However, to those who had been paying close attention to …
Yesterday whilst being shown the new, soon to be released features of Hotmail I was told about Microsoft's strategy for updating the webmail service. The strategy previously has been to release updates in waves however that view has changed slightly …

Earlier this month, Andy Lees, President of the Windows Phone division, mentioned during the AsiaD conference in Hong Kong that new OEMs will be coming onboard with Windows Phone. Reuters also recently suspected that Microsoft could be in talks …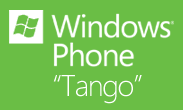 Andy Lees, President of the Windows Phone division, announced during the AsiaD conference in Hong Kong earlier this month that Windows Phone will be launching in mainland China in 2012. Earlier this week Nokia also indicated that it plans …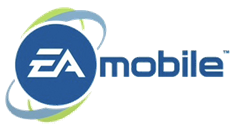 While Xbox LIVE games on Windows Phones are probably one of the more popular apps on the marketplace, the range of big-name titles do seem pale when compared to what's available on rival platforms such as Apple's App Store. In …
Today I visited some of the Microsoft Hotmail team in London to be shown the new features that are coming soon to the webmail service. The briefing started with Microsoft talking about where Hotmail has come from and where it …
With Windows Phone 7.5 "Mango" update, Microsoft baked the best of Facebook directly into the OS, bringing features like Facebook Chat and Check-ins in addition to the integrated contact list, social feeds, photo albums and more.  You might argue that …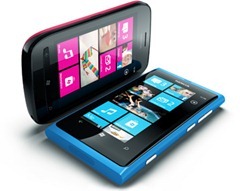 A couple things some sharp eyes have noticed in the Nokia Lumia specs, now that they're out:
Microsoft Lync included
FLAC Audio support
Landscape mode in Picture and People Hubs
WP Sauce noted the Lync and FLAC support.  Currently, …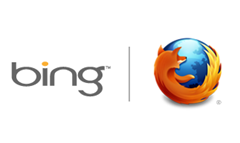 Last year, Mozilla added Bing as a search engine option to Firefox, but today they've gone quite a bit farther, releasing a complete download, Firefox with Bing, available as an option through Mozilla, according to a post on the …

So the Nokia World keynote just finished, with Stephen Elop revealing several Nokia-specific apps for Windows Phone – including Nokia Drive, Maps, Music, and Pulse (we're hearing Live View and Tracks are coming too!). It seems like the Nokia Pulse…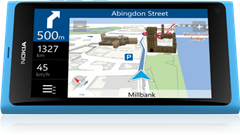 Along with the announcement of the Nokia Lumia 800 and Lumia 710 devices, today at Nokia World the company also unveiled some of the unique innovations they have made on the software side for Windows Phones. Four new Nokia …
Nokia has announced its first two, highly anticipated Windows Phones today, the Lumia 800 and the Lumia 710 at Nokia World 2011 in London. Read about all the announcements from today's event.
The first of the two devices, the …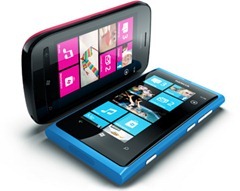 At Nokia World in London today, Nokia announced "The first real Windows Phone", the Nokia Lumia series, including the 710 and 800.  Nokia also announced a new series of non-Windows phones for the developing market, Asha, and news about Nokia …
As the Nokia World keynote is happening right now, Nokia has already posted on their official YouTube account the new Nokia Lumia advertisements. Check them out below:
[youtube_video]rdMoRhfd1Sk[/youtube_video]
[youtube_video]I1qTbs8K3go[/youtube_video]
Titled "The Amazing Everyday", here's a little bit of description for …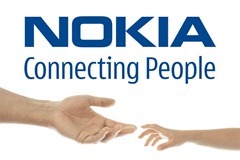 We're counting down the minutes to Nokia World, with the keynote set to take place at 9am British Summer Time from London (GMT +1).  Like you, we're a bit new to following all things Nokia, so as we wait for …
After launching in Canada, and revamping the US Zune Pass, Microsoft is apparently moving ahead with getting Zune Pass into more users hands (or Xboxes, or Windows Phones).  We haven't been able to find anything official from Zune as of …
In just a few hours from London, Nokia will be taking the wraps off their Windows Phone strategy and what Steve Ballmer referred to as a "bunch of phones".
You'll be able to watch the Nokia World keynote live…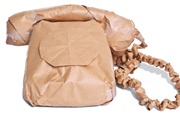 Over the past few weeks, we've seen quite a few leaks of the new Nokia 800 Windows Phone device, from press renders to advertisement posters, and there's even teaser videos of it on TV in the UK.
Today, …