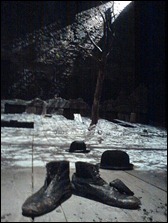 Our friend Long Zheng spotted news of an upcoming Nokia Maps app for Windows Phone, apparently coming to (at least) Nokia Windows Phones when they begin to show up sometime shortly after Nokia World at the end of this month.  Along with a reputation for stellar hardware, Nokia has a couple of software and services stars as well, including Nokia Ovi Maps (have you checked out Nokia's 3D map application?  Pretty impressive!), and Ovi Music.
Starting tomorrow, Zune Music is revamping in the US and launching in Canada, with a new pricing model and the introduction of music video streaming, but for some reason it's like pulling teeth to find out what Microsoft's go to market strategy is for music and video services, not to mention the Zune software's relationship with Windows Phone.  Will Zune become just "Zune Music"?  Now that you can download apps directly from windowsphone.com, is Zune being phased out as a Windows Phone client?  Just what the heck is going on with the Zune brand, anyway?  Will it even survive once Ovi Music (which has a far greater worldwide music licensing reach, a valuable asset) comes on board?
In fact, just to thicken the plot a bit, the US Ovi Music store is "not quite ready yet":

and one very interesting panel discussion set to take place on Day 1 of Nokia World is "Changing the way we discover and enjoy music", hmmmm.
The plans for integrating other Nokia software and services into Windows Phone and beyond are murky, as well.  We know that something is coming, from the initial announcement back in February:
Under the proposed partnership:

Nokia would adopt Windows Phone as its principal smartphone strategy, innovating on top of the platform in areas such as imaging, where Nokia is a market leader.
…
Bing would power Nokia's search services across Nokia devices and services, giving customers access to Bing's next generation search capabilities. Microsoft adCenter would provide search advertising services on Nokia's line of devices and services.
Nokia Maps would be a core part of Microsoft's mapping services. For example, Maps would be integrated with Microsoft's Bing search engine and adCenter advertising platform to form a unique local search and advertising experience
…
Nokia's content and application store would be integrated with Microsoft Marketplace for a more compelling consumer experience.
What does this mean for Bing Maps?  Is it out?  Do Nokia Maps and Bing Maps continue to serve as competing services on Windows Phones, or is there a grander plan?
And then of course there's that pesky Skype acquisition.  We won't know (and can't know) what plans Microsoft has for Skype until the acquisition receives anti-trust approval from the EU, but the situation is murky there too.  What happens to Windows Live Messenger (or Lync, for that matter)?  Do they all meld into one?  Do they, like the corporate culture at Microsoft seems to encourage, all fight for the top spot, where "the best man wins"?  Or is a plan in place, just waiting for the EU to get out of the way?
As we said, Microsoft may well have a grand plan, just waiting for Nokia World and the completion of the Skype acquisition.  Now that Mango is out, however, Microsoft needs to sell, sell, sell, and not wait, wait, wait.  Let's just hope we won't be waiting too long.