Acer, one of the new Windows Phone OEM partners, announced today that they will be releasing a new Windows Phone 7.5 "Mango" device soon – called the Acer Allegro: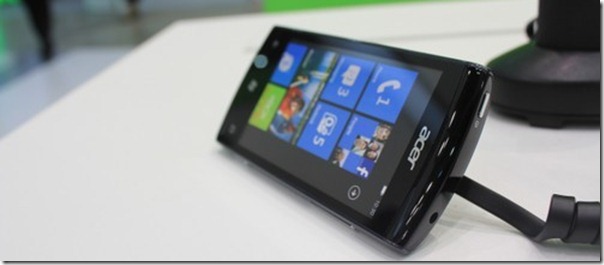 According to TelecomPaper.com, the Acer Allegro is due to arrive by Christmas 2011. The report does not however confirm whether this device is the same as the Acer W4 revealed back in May 2011. If they are the same device, then the device is expected to come with a 3.6″ WVGA screen, 8 GB of storage, Qualcomm MSM8255 1 GHz processor, 5 megapixels auto-focus camera, and comes in either white or black color variants.
However, the biggest selling point of the device is not the specifications, but rather its price. The device will be retailing for a mere 299 Euros without contract, making it one of the cheapest Windows Phone devices yet on the market. While prices are yet to be revealed for the ZTE Tania, Andy Lees, President of the Windows Phone Division, told Seattle Times that there will be wide spectrum of Windows Phone devices, and the low-end ones are expected to hit below the USD100 mark when devices are launched in 2012.