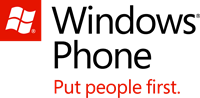 It has only been three weeks since Microsoft first released their Windows Phone 7.5 "Mango" to existing devices globally, and it's probably one of the smoothest roll-out given its complexity and scale. Originally only made available to 10% of users in the first week, perhaps the roll-out had gone so well that Microsoft decided to open the gates today for the update to go out to nearly all existing Windows Phone devices out there. Here's what Eric Hautala, General Manager for Customer Experience Engineering team, said on the official blog post:
When we kicked off the global rollout of Windows Phone 7.5, I told you we planned to balance quality with speed. And for three weeks we've been watching quality while sending update notices to a growing fraction of phones.

It's gone well. So today we're fully opening the spigot —slightly ahead of schedule—and making Mango available to nearly everyone in the current delivery pool (see Where's My Phone Update? for the details).
Eric mentioned that Microsoft is working hard on getting the update to a few specific devices and carriers which have yet to received the update. According to the Eric, the Samsung Focus v. 1.4 is still in "Testing" and the Dell Venue Pro is in "Planning" on AT&T, while certain Samsung Omnia 7 models on Telefonica and Deutsche Telekom are still in "Testing". In addition, there are also some technical issues with Orange in Europe which is preventing Microsoft to deliver the update to all Windows Phone customers.
In addition, Eric also announced that several firmware updates will be coming next week for specific devices. Here's what he said:
Next week we'll start delivering some model-specific "firmware" from handset makers, so don't be alarmed if you receive an additional update notification on your phone. These updates are designed to activate new Windows Phone 7.5 features or improve your phone's performance. Not everybody will receive or require one: It all depends on your country, carrier, and phone model.
We're not exactly sure what these "new features" are, but a good guess would be the Internet Sharing feature which must be activated by individual carriers (unless you own a Samsung device and followed this). Have you received your "Mango" update yet? Let us know in the comments below!