The leaks of Nokia Windows Phone devices just keeps coming. Following the leak of a photo of an alleged Nokia "Sabre" prototype device yesterday, another image of the same device has leaked. This time the image came from WPCentral, who had a tipster sending them a clearer photo of the same prototype device. Check it out below: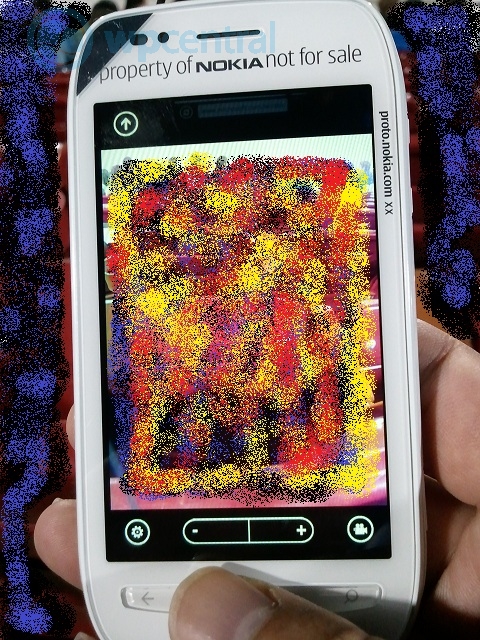 The image now clearly shows that the device will have physical Back, Start, and Search buttons, rather than capacitive ones, which may please some people. However, WPCentral pointed out that the device given the is running "Mango" and in camera-mode, the lack of a camera switch button indicates that a front facing camera might not be available on the Nokia "Sabre". In fact, from the photo above, the device greatly resembles the recently released Nokia 603. See for yourself: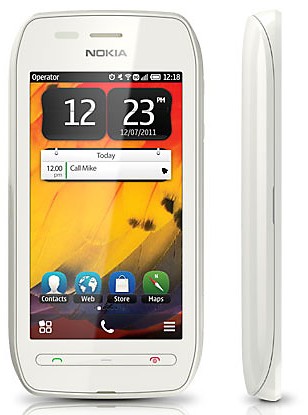 Based on what we know about the Nokia 603, the device might be available in two colors – black and white, with changeable back covers with a choice of black, white, fuchsia, green, yellow, and blue. However, the Nokia 603 is said to have a 3.5″ screen, so if the Nokia "Sabre" follows suit, this seem to contradict previous rumors about a 3.7″ screen for the "Sabre". Perhaps Nokia had made a minor tweak with the screen size? All will be known in less than four days at Nokia World. Stay tuned!