Yesterday Microsoft held a large Windows Phone event in New York where they unveiled a 6 story high Windows Phone and also announced a much anticipated app for Windows Phone, Spotify. Well good news as Spotify has just been made available to download from the Windows Phone Marketplace.
The Spotify app for Windows Phone brings many of the features that has made the service so popular on other platforms to Microsoft's mobile system. These features include:
Search, browse & play millions of tracks.
Explore & play your friends' playlists, top artists and tracks.
Stream over WiFi or 2.5/3G – all your existing playlists are available.
Offline playlists – play your music without an internet connection.
On-the-fly sync – every track you add to a playlist appears on mobile and computer.
What's New view.
Receive music from friends via the inbox.
Starred tracks – tag all your favourites into a special list.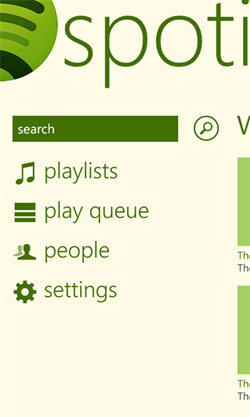 A recent blog post mentions how the Spotify app was created through a close relationship between between Spotify and Microsoft where the software giant was able to help develop the app and make sure it works extremely well on Windows Phone. This is Spotify's 7th mobile app, rather fitting really. The company is also keen to point out that Spotify now have more mobile apps than any other music service.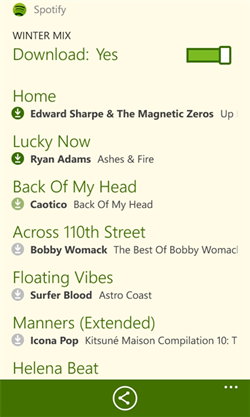 The app is free to download however it does require a Premium subscription to actually be able to use the app. You can download it now from the Windows Phone Marketplace.