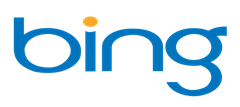 On the official Bing blog today, Microsoft announced two new features rolling out this week to its Bing Maps service which lets you share your Bing Maps results easier than ever – regardless of whether you're sharing it with friends, or sharing it to your own mobile and GPS devices. In addition, Microsoft also added new inline editing capability to route direction results to streamline the process and make it easier to modify your trips. These two features are called Click to Share and Get There:
Click to Share

Using the new "Share" button located on the upper right corner of Bing Maps, or the "Send" link next to any location search results, you can easily:

Send the URL: The URL links are shorter, thanks to our "binged.it" domain. But if you're more of a traditionalist, just click the "Show full URL" link to see the expanded version.
Post to Facebook and Twitter: You can now easily share your results, directions, places, and more on Facebook and Twitter with one click (well…technically two, but who's counting?).
Say it with SMS: If you're in the US, UK, Australia, Canada, France, Germany, or Italy you can send search results and driving directions directly to mobile phones via SMS. Simply click the Send/Mobile links attached to eligible business listings, popups, and direction results, enter your phone number, and click 'Send'. Message and data rates may apply to receive messages.

Get There

Microsoft also streamlined Bing Map's directions page to make it more intuitive and reduce the steps required to modify your routes or switch between multiple route edits. They added inline editing, making the route steps easier to read, and simplifying available buttons. With the new inline editing capability directions page, you can now modify your destinations without having to go back to the edit section. Check out the screenshot below:

 
You can check out these features by going to Bing Maps at http://bing.com/maps now!