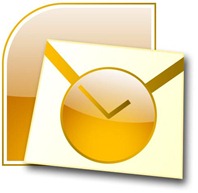 Yesterday, on the Inside Windows Live blog, Hotmail PM Dick Craddock posted on "10 Reasons to switch to Hotmail if you use Outlook".  We'll let you read the post for all the details, but here's a quick summary:
Flags – Flagging a message in Outlook shows up in Hotmail, and vice versa
Instant Actions – Right click on a message or from the message list to take quick actions
Offline Access – Sync Hotmail to Outlook for access to your mail when there's no data connection available
Share multiple calendars
Drag and drop email, appointments, and contacts
Use Outlook Rules on Hotmail accounts (in Outlook 2010)
Send email from Hotmail or non-Hotmail accounts through Outlook
Manage folders and subfolders
Synchronize junk lists
Send in your favorite feature!
(To use Hotmail and Outlook together, get the Outlook Connector, available for Outlook 2003, 2007, and 2010.)
None of this is new information, of course, but a nice roundup of what you can do with Outlook and Hotmail.  What we did find a bit more interesting were a couple of comments to the post, and specifically the responses that came from David Dennis, another Hotmail PM.
One of the big user feature requests, still missing from the Outlook Connector is the ability to sync tasks, something you can do with your Windows Phone, but not Outlook.  "Sven" and "RCBrown" ask about it in the comments, and Dennis replies:
As for tasks sync between Hotmail and Outlook, it's something we're looking at right now.

@RCBrown. That's a top request. We're looking at that for the future.
Then "WPS" comments that he finds the Outlook Connector "laggy and slow" and asks "why not give full exchange protocol support to hotmail?".  Dennis replies:
WPS, thanks for the comments. Stay tuned.
So is full exchange support coming for Hotmail?  Or is Dennis just talking about fixing the "laggy and slow" Connector?  Dennis does note later on in the comments that "we've made a number of fixes and stability improvements recently" but he seems to be hinting at more to come.  We'll be staying tuned, all right!