Just as we reported that Nokia is planning to produce more higher-end phones in 2012, an official promotional video on Nokia's YouTube channel (now removed) was spotted by MyNokiaBlog which showed a yet to be revealed Windows Phone device. Check it out below: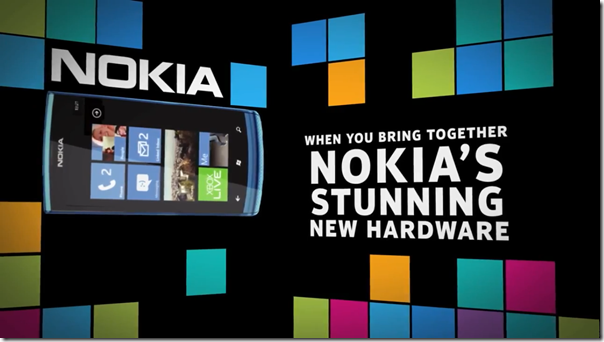 This device is neither the Nokia Lumia 710 or 800, bringing speculations that this could either be a concept device, or an actual device in the making. According to MyNokiaBlog, if you compare the ratio of the Start buttons to the screen, it seems to be a bit greater than the 3.7-inch screens on the Nokia Lumia 800, which suggests that it could be close to the rumored Nokia "Ace" device with a 4.0-inch screen. The video suggests that the phone will have capacitive buttons on the front, and seems like they will light up only when the screen is on. You can check out the video below (thanks to nDevil for uploading the video again!):
[youtube_video]daOjqu-P0KY[/youtube_video]
What do you think of this new device? Let us know in the comments below!